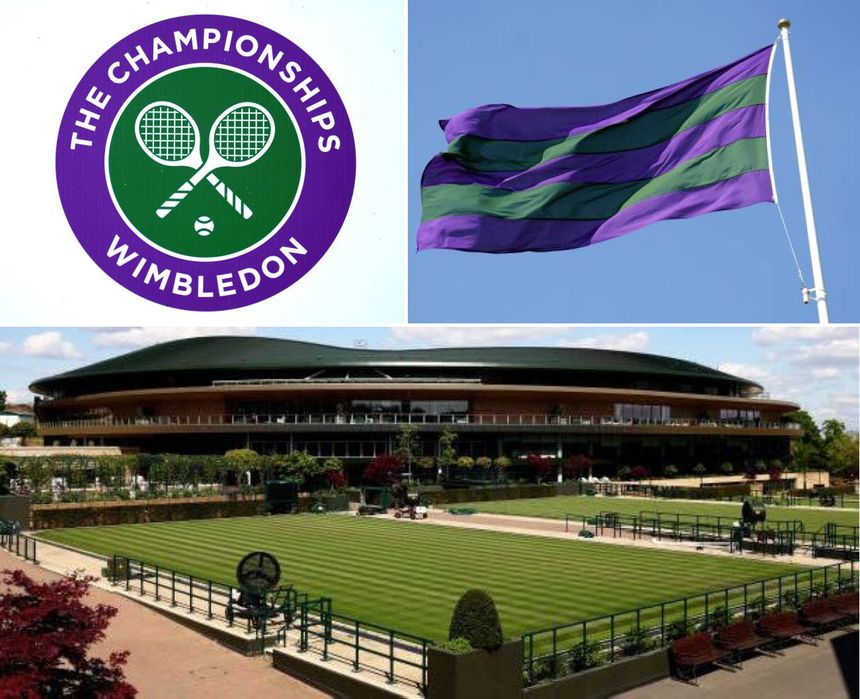 Looking to watch Wimbledon 2022 live stream? Here's the Wimbledon tournaments TV schedule for UK and USA.
Wimbledon 2022 is probably the biggest tennis tournament in the world. It has a fantastic atmosphere, so the 135th tournament should be fascinating. The Grand Slam will be played throughout 14 days for the first time this year, along with the middle Sunday, which was formerly a rest day. Following Russia's invasion of Ukraine, the All England Tennis Club has excluded Russian and Belarusian players from participation. 
When does 2022 Wimbledon start?
Monday, June 27, marks the beginning of Wimbledon's actual tournament and it will end on Sunday, July 10, 2022. The tournament's qualifying period begins on Monday, June 20 and ends on Thursday, June 23.
When is the Wimbledon draw?
The drawing will take place on June 24 and players are scheduled to give interviews to the media on June 25 and 26.
How to watch Wimbledon 2022
Tennis followers in the United Kingdom can watch practically all of the matches at Wimbledon 2022 live and for free on BBC Channels. Signing up for Amazon Prime Videos is also a way for UK people to watch the 2022 Wimbledon live stream. Amazon has Wimbledon live streaming rights for five years, and you may join up for a 30-day free trial before being charged.
ESPN will be the only broadcaster for American tennis fans wishing to watch the Wimbledon Championships this summer.
Wimbledon Ballot 2022
The Wimbledon Public Ballot will not take place in the year 2022. Guests who were successful in the Wimbledon Public Ballot in 2020 and accepted their ticket offer will be allowed to attend the tournament on the same day and court in 2022.
Where to watch Wimbledon 2022 highlights
Daily Wimbledon highlights will be on Eurosport 2 and discovery+ at 10 p.m. beginning from June 27. In addition, the two singles finals on July 9 and 10 will be broadcast live.
Wimbledon 2022 TV Schedule
The schedule for the 2022 Wimbledon Championships is listed below to help you plan for this great tennis tournament.
Match/Date
Competition
TV channels
Monday, June 27
11:00 UK time
Men's & Ladies' 1st Round
UK: BBC Sports
USA: ESPN
Tuesday, June 28
11:00 UK time
Men's & Ladies' 1st Round
UK: BBC Sports
USA: ESPN
Wednesday, June 29
11:00 UK time
Men's & Ladies' 2nd Round
UK: BBC Sports
USA: ESPN
Thursday, June 30
11:00 UK time
Men's & Ladies' 2nd Round
UK: BBC Sports
USA: ESPN
Friday, July 1
11:00 UK time
Men's & Ladies' 3rd Round
UK: BBC Sports
USA: ESPN
Saturday, July 2
11:00 UK time
Men's & Ladies' 3rd Round
UK: BBC Sports
USA: ESPN
Sunday, July 3
11:00 UK time
Men's & Ladies' 4th Round
UK: BBC Sports
USA: ESPN
Monday, July 4
11:00 UK time
Men's & Ladies' 4th Round
UK: BBC Sports
USA: ESPN
Tuesday, July 5
11:00 UK time
Men's Singles Quarterfinals
Ladies' Singles Quarterfinals
UK: BBC Sports
USA: ESPN
Wednesday, July 6
11:00 UK time
Men's Singles Quarterfinals
Ladies' Singles Quarterfinals
UK: BBC Sports
USA: ESPN
Thursday, July 7
13:00 UK time
Ladies' Singles Semifinals
Mixed Doubles Final
UK: BBC Sports
USA: ESPN
Friday, July 8
13:00 UK time
Men's Singles Semifinals
UK: BBC Sports
USA: ESPN
Saturday, July 9
14:00 UK time
Ladies' Singles Final
Men's Doubles Final
UK: BBC Sports
USA: ESPN
Sunday, July 10
14:00 UK time
Men's Singles Final
Ladies' Doubles Final
UK: BBC Sports
USA: ESPN