The NFL playoffs for 2022 have begun, and the league will crown another winner in Super Bowl LVI shortly. The NFL playoffs were increased by two clubs to 14 teams starting last season. The total number of Wild-Card Round games has been increased to six.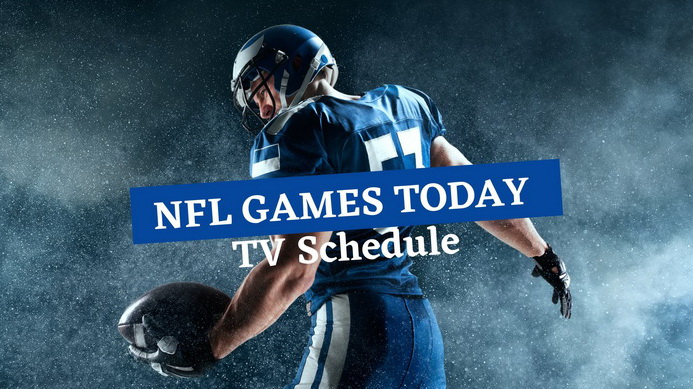 Saturday, January 15, 2022, is the start of the NFL Playoffs. The Las Vegas Raiders will travel to Paul Brown Stadium in Cincinnati, Ohio, to face the Cincinnati Bengals. Take a look at the whole schedule of NFC Wild Card round games in the 2022 NFL playoffs, including dates, kickoff times, and television information.
NFL Playoff Super Wild Card Weekend 2022 TV Schedule
The NFL announced the NFL Playoffs Full TV Schedule and dates. This weekend's schedule includes two games on Saturday, three on Sunday, and one on Monday, with 12 teams taking part. The wild-card round of the 2022 NFL playoffs begins on Saturday, January 15, 2022.
Playoff games will be stretched over three days for the first time, with one Wild Card game scheduled for Monday night primetime, January 17, 2022. Here is a detailed schedule of who plays when and where to watch.
Saturday, January 15
AFC: Cincinnati Bengals vs. Las Vegas Raiders – 4:30 p.m. ET on NBC, Peacock, Universo
AFC: Buffalo Bills vs. New England Patriots – 8:15 p.m. ET on CBS, Paramount +
Sunday, January 16
NFC: Tampa Bay Buccaneers vs. Philadelphia Eagles – 1 p.m. ET on FOX, FOX Deportes
NFC: Dallas Cowboys vs. San Francisco 49ers – 4:30 p.m. ET on CBS, Paramount +, Nickelodeon, Amazon Prime Video
AFC: Kansas City Chiefs vs. Pittsburgh Steelers – 8:15 p.m. ET on NBC, Peacock, Telemundo
Monday, January 17
NFC: Los Angeles Rams vs. Arizona Cardinals on ABC, ESPN, ESPN 2, ESPN +, ESPN Deportes
The 2021 #NFLPlayoffs are set! pic.twitter.com/Bv3d34ALBL

— NFL (@NFL) January 10, 2022
Divisional Round
The Divisional Round begins on January 22-23, with Tennessee Titans and Green Bay Packers hosting games and two other matches to be selected. Titans and Packers had first-round byes and home-field advantage for this season's NFL playoffs.
Saturday, Jan. 22
TBA vs. TBA, 4:35 p.m. ET
TBA vs. TBA, 8:15 p.m. ET
Sunday, Jan. 23
TBA vs. TBA, 3:05 p.m. ET
TBA vs. TBA, 6:40 p.m. ET
Conference Championships Round
The start time for the 2022 AFC conference championship game on CBS is set for 3:05 p.m. ET, while the start time for the 2022 NFC championship game on FOX is set for 6:40 p.m. ET, although the site has yet to be chosen.
Sunday, Jan. 30
AFC Championship Game – 3:05 p.m. ET CBS
NFC Championship Game – 6:40 p.m. ET Fox
Super Bowl LVI
For the first time, Los Angeles' SoFi Stadium in Inglewood, home of the Rams and Chargers, will host the 56th Super Bowl on February 13, 2022. NBC will be the only place to watch the Super Bowl LVI live stream on TV at 6:30 p.m. ET.
Sunday, February 13
Super Bowl 56 – 6:30 p.m. ET NBC