The release of the NBA TV Schedule marks a thrilling moment for NBA fans, sparking excitement about their team's potential or prompting thoughts about upcoming elite talents in the next NBA entry draft.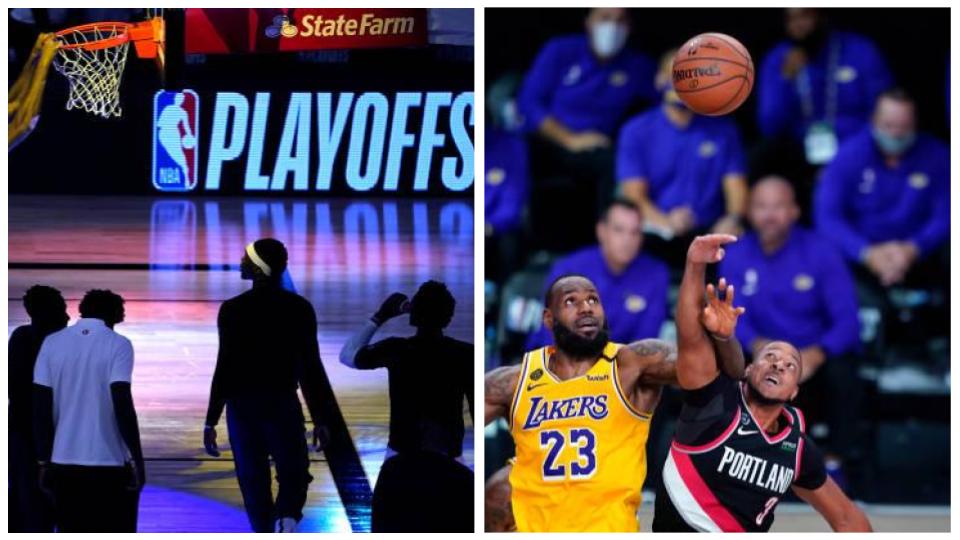 The complete 2023-24 NBA TV Schedule presents a lineup of incredibly thrilling match-ups for fans to anticipate. The traditional Christmas Day games make a return, and Martin Luther King Day offers a full program of exciting matches to enjoy. The question looms about whether the Denver Nuggets can defend their title and secure a second consecutive championship.
In the tournament format, all 30 teams are divided by conference into three groups of five teams each. During the group phase, every team faces its group opponents once. Notably, all tournament games, except the championship game, contribute to the regular-season record.
Following the group phase, the top team from each group and one wild-card team from each conference progress to an eight-team, single-elimination knockout round starting on December 4. The semifinals and finals take place at T-Mobile Arena in Las Vegas on December 7 and 9. The victorious team earns the NBA Cup, the title for the tournament.
What channel will broadcast the NBA games?
You can stay updated on watching or streaming NBA games throughout the 2023-24 season via ESPN, ABC, TNT, NBA TV, NBA League Pass, and RSNs using the NBA TV schedule. Every game aired on these channels may be viewed online through fuboTV. Here are some key dates to mark:
Oct. 24: Start of the 2023-24 NBA Regular Season
Nov. 3: NBA In-Season Tournament begins
Dec. 7: NBA In-Season Tournament Semifinals
Dec. 9: NBA In-Season Tournament Championship
Jan. 11: NBA Paris Game, Brooklyn Nets vs. Cleveland Cavaliers
Feb. 8: NBA Trade Deadline (3 p.m. ET)
Feb. 16-18: NBA All-Star 2024 in Indianapolis
Feb. 16-21: NBA All-Star break
April 14: NBA Regular Season ends
April 15: NBA Rosters set for NBA Playoffs 2024 (3 p.m. ET)
April 16-19: NBA Play-In Tournament
April 28: NBA Early Entry Eligibility Deadline (11:59 p.m. ET)
May 12: NBA Draft Lottery 2024
May 13-19: NBA Combine in Chicago
June 6: NBA Finals 2024 Game 1
June 9: NBA Finals 2024 Game 2
June 12: NBA Finals 2024 Game 3
June 14: NBA Finals 2024 Game 4
June 17: NBA Finals 2024 Game 5 (if necessary)
June 20: NBA Finals 2024 Game 6 (if necessary)
June 23: NBA Finals 2024 Game 7 (if necessary)
June 27: NBA Draft 2024
Complete NBA 2023-24 Regular Season TV Schedule
NBA TV Schedule – Week 1
Tuesday, October 24, 2023
| Time ET | Game | TV |
| --- | --- | --- |
| 7:30 pm | Lakers – Nuggets | TNT, TSN |
| 10:00 pm | Suns – Warriors | TNT, TSN |
Wednesday, October 25, 2023
| Time ET | Game | TV |
| --- | --- | --- |
| 7:00 pm | Wizards – Pacers | |
| 7:00 pm | Hawks – Hornets | |
| 7:00 pm | Rockets – Magic | NBA League Pass |
| 7:00 pm | Celtics – Knicks | ESPN, TSN |
| 7:30 pm | Timberwolves – Raptors | NBA League Pass, SN |
| 7:30 pm | Pistons – Heat | NBA League Pass |
| 7:30 pm | Cavaliers – Nets | NBA League Pass |
| 8:00 pm | Pelicans – Grizzlies | NBA League Pass |
| 8:00 pm | Thunder – Bulls | NBA League Pass |
| 9:00 pm | Kings – Jazz | NBA League Pass, NBAC |
| 9:30 pm | Mavericks – Spurs | ESPN, TSN |
| 10:30 pm | Trail Blazers – Clippers | NBA League Pass, SN |
Thursday, October 26, 2023
| Time ET | Game | TV |
| --- | --- | --- |
| 7:30 pm | 76ers – Bucks | TNT, SN |
| 10:00 pm | Suns – Lakers | TNT, SN |
Friday, October 27, 2023
| Time ET | Game | TV |
| --- | --- | --- |
| 7:00 pm | Nuggets – Grizzlies | NBA League Pass |
| 7:00 pm | Pistons – Hornets | NBA League Pass |
| 7:30 pm | Thunder – Cavaliers | NBA League Pass |
| 7:30 pm | Heat – Celtics | ESPN |
| 7:30 pm | Knicks – Hawks | NBA League Pass |
| 8:00 pm | Raptors – Bulls | NBA League Pass, TSN |
| 8:00 pm | Rockets – Spurs | NBA League Pass |
| 8:30 pm | Nets – Mavericks | NBA League Pass |
| 9:30 pm | Clippers – Jazz | NBA League Pass |
| 10:00 pm | Warriors – Kings | ESPN |
| 10:00 pm | Magic – Trail Blazers | NBA League Pass |
Saturday, October 28, 2023
| Time ET | Game | TV |
| --- | --- | --- |
| 7:00 pm | Bulls – Pistons | NBA League Pass |
| 7:00 pm | Knicks – Pelicans | NBA TV |
| 7:00 pm | Grizzlies – Wizards | NBA League Pass |
| 7:30 pm | 76ers – Raptors | NBA League Pass, SN |
| 7:30 pm | Pacers – Cavaliers | NBA League Pass |
| 8:00 pm | Heat – Timberwolves | NBA League Pass, TSN |
| 10:00 pm | Jazz – Suns | NBA TV, NBAC |
Sunday, October 29, 2023
| Time ET | Game | TV |
| --- | --- | --- |
| 3:30 pm | Nuggets – Thunder | NBA League Pass, SN |
| 7:00 pm | Hawks – Bucks | NBA League Pass |
| 7:00 pm | Warriors – Rockets | NBA League Pass, SN |
| 7:30 pm | Trail Blazers – 76ers | NBA League Pass |
| 9:00 pm | Lakers – Kings | NBA League Pass |
| 9:00 pm | Spurs – Clippers | NBA TV, NBAC |
Monday, October 30, 2023
| Time ET | Game | TV |
| --- | --- | --- |
| 7:00 pm | Celtics – Wizards | NBA League Pass |
| 7:00 pm | Bulls – Pacers | NBA League Pass |
| 7:00 pm | Nets – Hornets | NBA League Pass |
| 7:30 pm | Trail Blazers – Raptors | NBA League Pass, TSN |
| 7:30 pm | Timberwolves – Hawks | NBA League Pass |
| 8:00 pm | Mavericks – Grizzlies | NBA League Pass |
| 8:00 pm | Pistons – Thunder | NBA League Pass |
| 8:00 pm | Warriors – Pelicans | NBA TV (CC) |
| 8:00 pm | Heat – Bucks | NBA League Pass |
| 9:00 pm | Jazz – Nuggets | NBA League Pass, NBAC |
| 10:30 pm | Magic – Lakers | NBA TV, TSN |
NBA TV Schedule – Week 2
Tuesday, October 31, 2023
| Time ET | Game | TV |
| --- | --- | --- |
| 7:30 pm | Knicks – Cavaliers | TNT, TSN |
| 10:00 pm | Spurs – Suns | TNT, TSN |
| 10:30 pm | Magic – Clippers | NBA League Pass, SN |
Wednesday, November 1, 2023
| Time ET | Game | TV |
| --- | --- | --- |
| 7:00 pm | Bucks – Raptors | NBA League Pass, TSN |
| 7:00 pm | Trail Blazers – Pistons | NBA League Pass |
| 7:30 pm | Nets – Heat | NBA League Pass |
| 7:30 pm | Pacers – Celtics | NBA League Pass |
| 7:30 pm | Wizards – Hawks | NBA League Pass |
| 7:30 pm | Pelicans – Thunder | ESPN, SN |
| 7:30 pm | Cavaliers – Knicks | NBA League Pass |
| 8:00 pm | Nuggets – Timberwolves | NBA League Pass |
| 8:00 pm | Hornets – Rockets | NBA League Pass |
| 8:30 pm | Bulls – Mavericks | NBA League Pass, NBAC |
| 9:00 pm | Grizzlies – Jazz | NBA League Pass |
| 10:00 pm | Clippers – Lakers | ESPN, TSN |
| 10:00 pm | Kings – Warriors | NBA League Pass, SN |
Thursday, November 2, 2023
| Time ET | Game | TV |
| --- | --- | --- |
| 7:00 pm | Raptors – 76ers | NBA TV, SN |
| 8:00 pm | Pistons – Pelicans | NBA League Pass |
| 9:00 pm | Magic – Jazz | NBA League Pass, NBAC |
| 10:00 pm | Spurs – Suns | NBA TV, SN |
Friday, November 3, 2023
Time ET
Game
TV
7:00 pm
Cavaliers – Pacers
In-Season Tournament (Group Play)
NBA League Pass
7:30 pm
Knicks – Bucks
In-Season Tournament (Group Play)
ESPN, TSN
8:00 pm
Warriors – Thunder
In-Season Tournament (Group Play)
NBA League Pass
8:00 pm
Nets – Bulls
In-Season Tournament (Group Play)
NBA League Pass, NBAC
8:00 pm
Wizards – Heat
In-Season Tournament (Group Play)
NBA League Pass
10:00 pm
Mavericks – Nuggets
In-Season Tournament (Group Play)
ESPN, TSN
10:00 pm
Grizzlies – Trail Blazers
In-Season Tournament (Group Play)
NBA League Pass, SN
Saturday, November 4, 2023
| Time ET | Game | TV |
| --- | --- | --- |
| 1:00 pm | Suns – 76ers | NBA League Pass, TSN |
| 7:00 pm | Hawks – Pelicans | NBA League Pass |
| 7:00 pm | Lakers – Magic | NBA League Pass |
| 7:00 pm | Hornets – Pacers | NBA League Pass |
| 8:00 pm | Celtics – Nets | NBA League Pass |
| 8:00 pm | Jazz – Timberwolves | NBA League Pass |
| 8:00 pm | Kings – Rockets | NBA League Pass, NBAC |
| 9:00 pm | Bulls – Nuggets | NBA TV |
Sunday, November 5, 2023
| Time ET | Game | TV |
| --- | --- | --- |
| 3:00 pm | Suns – Pistons | NBA League Pass |
| 3:30 pm | Raptors – Spurs | NBA League Pass, SN |
| 6:00 pm | Warriors – Cavaliers | NBA League Pass, SN |
| 7:30 pm | Hornets – Mavericks | NBA League Pass, NBAC |
| 9:00 pm | Grizzlies – Trail Blazers | NBA League Pass |
Monday, November 6, 2023
| Time ET | Game | TV |
| --- | --- | --- |
| 7:00 pm | Wizards – 76ers | NBA League Pass |
| 7:00 pm | Mavericks – Magic | NBA League Pass |
| 7:00 pm | Spurs – Pacers | NBA League Pass |
| 7:00 pm | Warriors – Pistons | NBA League Pass, TSN |
| 7:30 pm | Clippers – Knicks | NBA League Pass |
| 7:30 pm | Lakers – Heat | NBA TV (CC), SN |
| 7:30 pm | Bucks – Nets | NBA League Pass, NBAC |
| 8:00 pm | Celtics – Timberwolves | NBA League Pass |
| 8:00 pm | Kings – Rockets | NBA League Pass |
| 8:00 pm | Jazz – Bulls | NBA League Pass |
| 8:00 pm | Hawks – Thunder | NBA League Pass |
| 9:00 pm | Pelicans – Nuggets | NBA League Pass |
NBA TV Schedule – Week 3
Wednesday, November 8, 2023
| Time ET | Game | TV |
| --- | --- | --- |
| 7:00 pm | Celtics – 76ers | NBA League Pass |
| 7:00 pm | Jazz – Pacers | NBA League Pass |
| 7:00 pm | Wizards – Hornets | NBA League Pass |
| 7:30 pm | Spurs – Knicks | ESPN, SN |
| 7:30 pm | Clippers – Nets | NBA League Pass |
| 8:00 pm | Cavaliers – Thunder | NBA League Pass |
| 8:00 pm | Pelicans – Timberwolves | NBA League Pass |
| 8:00 pm | Pistons – Bucks | NBA League Pass |
| 8:00 pm | Heat – Grizzlies | NBA League Pass |
| 8:00 pm | Lakers – Rockets | NBA League Pass |
| 8:00 pm | Suns – Bulls | NBA League Pass |
| 8:30 pm | Raptors – Mavericks | NBA League Pass, TSN |
| 10:00 pm | Trail Blazers – Kings | NBA League Pass, NBAC |
| 10:00 pm | Warriors – Nuggets | ESPN, SN |
Thursday, November 9, 2023
| Time ET | Game | TV |
| --- | --- | --- |
| 7:00 pm | Bucks – Pacers | NBA TV, NBAC |
| 9:30 pm | Hawks – MagicFrom Mexico City | NBA TV, NBAC |
Friday, November 10, 2023
Time ET
Game
TV
7:00 pm
Hornets – Wizards
In-Season Tournament (Group Play)
NBA League Pass
7:00 pm
76ers – Pistons
In-Season Tournament (Group Play)
NBA League Pass
7:30 pm
Nets – Celtics
In-Season Tournament (Group Play)
ESPN, TSN
8:00 pm
Timberwolves – Spurs
In-Season Tournament (Group Play)
NBA League Pass
8:00 pm
Jazz – Grizzlies
In-Season Tournament (Group Play)
NBA League Pass
8:00 pm
Pelicans – Rockets
In-Season Tournament (Group Play)
NBA League Pass
8:30 pm
Clippers – Mavericks
In-Season Tournament (Group Play)
NBA League Pass
10:00 pm
Thunder – Kings
In-Season Tournament (Group Play)
NBA League Pass
10:00 pm
Lakers – Suns
In-Season Tournament (Group Play)
ESPN, TSN
Saturday, November 11, 2023
| Time ET | Game | TV |
| --- | --- | --- |
| 6:00 pm | Bucks – Magic | NBA League Pass |
| 7:00 pm | Raptors – Celtics | NBA League Pass, TSN |
| 7:30 pm | Heat – Hawks | NBA League Pass |
| 8:30 pm | Cavaliers – Warriors | NBA TV, NBAC |
Sunday, November 12, 2023
| Time ET | Game | TV |
| --- | --- | --- |
| 12:00 pm | Hornets – Knicks | NBA League Pass, NBAC |
| 3:00 pm | Wizards – Nets | NBA League Pass |
| 3:30 pm | Grizzlies – Clippers | NBA League Pass, NBAC |
| 6:00 pm | Pacers – 76ers | NBA League Pass |
| 7:00 pm | Nuggets – Rockets | NBA League Pass, SN |
| 7:00 pm | Pistons – Bulls | NBA League Pass, NBAC |
| 7:00 pm | Heat – Spurs | NBA League Pass |
| 7:00 pm | Mavericks – Pelicans | NBA League Pass |
| 8:00 pm | Thunder – Suns | NBA League Pass, TSN |
| 8:30 pm | Timberwolves – Warriors | NBA League Pass |
| 10:00 pm | Trail Blazers – Lakers | NBA League Pass, SN |
Monday, November 13, 2023
| Time ET | Game | TV |
| --- | --- | --- |
| 7:30 pm | Knicks – Celtics | NBA TV, TSN |
| 7:30 pm | Wizards – Raptors | NBA League Pass, SN |
| 8:00 pm | Bulls – Bucks | NBA League Pass |
| 10:00 pm | Cavaliers – Kings | NBA TV, NBAC |
Tuesday, November 14, 2023
Time ET
Game
TV
7:00 pm
Pacers – 76ers
In-Season Tournament (Group Play)
NBA League Pass
7:00 pm
Hawks – Pistons
In-Season Tournament (Group Play)
NBA League Pass
7:00 pm
Heat – Hornets
In-Season Tournament (Group Play)
NBA League Pass, TSN
7:30 pm
Spurs – Thunder
In-Season Tournament (Group Play)
TNT, SN
7:30 pm
Magic – Nets
In-Season Tournament (Group Play)
NBA League Pass
8:00 pm
Mavericks – Pelicans
In-Season Tournament (Group Play)
NBA League Pass
9:00 pm
Trail Blazers – Jazz
In-Season Tournament (Group Play)
NBA League Pass
10:00 pm
Timberwolves – Warriors
In-Season Tournament (Group Play)
NBA League Pass, TSN
10:00 pm
Clippers – Nuggets
In-Season Tournament (Group Play)
TNT, SN
10:30 pm
Grizzlies – Lakers
In-Season Tournament (Group Play)
NBA League Pass, NBAC
NBA TV Schedule – Week 4
Wednesday, November 15
| Time ET | Game | TV |
| --- | --- | --- |
| 7:00 pm | Mavericks – Wizards | NBA League Pass |
| 7:30 pm | Bucks – Raptors | NBA League Pass, TSN |
| 7:30 pm | Celtics – 76ers | ESPN, SN |
| 7:30 pm | Knicks – Hawks | NBA League Pass |
| 8:00 pm | Magic – Bulls | NBA League Pass |
| 9:00 pm | Timberwolves – Suns | NBA League Pass, NBAC |
| 10:00 pm | Cavaliers – Trail Blazers | NBA League Pass, TSN |
| 10:00 pm | Kings – Lakers | ESPN, SN |
Thursday, November 16
| Time ET | Game | TV |
| --- | --- | --- |
| 7:30 pm | Nets – Heat | NBA TV, SN |
| 10:00 pm | Thunder – Warriors | NBA TV (CC), SN |
Friday, November 17
Time ET
Game
TV
7:00 pm
Knicks – Wizards
In-Season Tournament (Group Play)
NBA League Pass
7:00 pm
Bucks – Hornets
In-Season Tournament (Group Play)
NBA League Pass
7:30 pm
Kings – Spurs
In-Season Tournament (Group Play)
ESPN
7:30 pm
Celtics – Raptors
In-Season Tournament (Group Play)
NBA League Pass, TSN
7:30 pm
Pistons – Cavaliers
In-Season Tournament (Group Play)
NBA League Pass
7:30 pm
76ers – Hawks
In-Season Tournament (Group Play)
NBA League Pass, SN
8:00 pm
Magic – Bulls
In-Season Tournament (Group Play)
NBA League Pass
8:00 pm
Nuggets – Pelicans
In-Season Tournament (Group Play)
NBA League Pass, SN
10:00 pm
Lakers – Trail Blazers
In-Season Tournament (Group Play)
NBA League Pass, SN
10:00 pm
Suns – Jazz
In-Season Tournament (Group Play)
ESPN, TSN
10:30 pm
Rockets – Clippers
In-Season Tournament (Group Play)
NBA League Pass, SN
Saturday, November 18
| Time ET | Game | TV |
| --- | --- | --- |
| 6:00 pm | Knicks – Hornets | NBA League Pass, TSN |
| 7:00 pm | Timberwolves – Pelicans | NBA League Pass |
| 8:00 pm | Heat – Bulls | NBA League Pass |
| 8:00 pm | Grizzlies – Spurs | NBA League Pass |
| 8:00 pm | Mavericks – Bucks | NBA TV, NBAC |
| 8:30 pm | Thunder – Warriors | NBA League Pass, TSN |
Sunday, November 19
| Time ET | Game | TV |
| --- | --- | --- |
| 3:00 pm | 76ers – Nets | NBA League Pass |
| 4:00 pm | Pistons – Raptors | NBA League Pass, TSN |
| 5:00 pm | Magic – Pacers | NBA League Pass |
| 6:00 pm | Nuggets – Cavaliers | NBA League Pass, SN |
| 7:30 pm | Kings – Mavericks | NBA League Pass |
| 8:00 pm | Suns – Jazz | NBA TV, NBAC |
| 8:00 pm | Celtics – Grizzlies | NBA League Pass |
| 9:00 pm | Thunder – Trail Blazers | NBA League Pass |
| 9:30 pm | Rockets – Lakers | NBA League Pass, SN |
Monday, November 20
| Time ET | Game | TV |
| --- | --- | --- |
| 7:00 pm | Celtics – Hornets | NBA League Pass |
| 7:00 pm | Bucks – Wizards | NBA League Pass, NBAC |
| 7:00 pm | Nuggets – Pistons | NBA League Pass |
| 8:00 pm | Clippers – Spurs | NBA League Pass, TSN |
| 8:00 pm | Kings – Pelicans | NBA League Pass |
| 8:00 pm | Knicks – Timberwolves | NBA League Pass |
| 8:00 pm | Heat – Bulls | NBA League Pass |
| 10:00 pm | Rockets – Warriors | NBA League Pass, NBAC |
Tuesday, November 21
Time ET
Game
TV
7:00 pm
Raptors – Magic
In-Season Tournament (Group Play)
NBA League Pass, SN
7:30 pm
Cavaliers – 76ers
In-Season Tournament (Group Play)
TNT, TSN
7:30 pm
Pacers – Hawks
In-Season Tournament (Group Play)
NBA League Pass
9:00 pm
Trail Blazers – Suns
In-Season Tournament (Group Play)
NBA League Pass
10:00 pm
Jazz – Lakers
In-Season Tournament (Group Play)
TNT, SN
NBA TV Schedule – Week 5
Wednesday, November 22
| Time ET | Game | TV |
| --- | --- | --- |
| 7:00 pm | Nuggets – Magic | NBA League Pass |
| 7:00 pm | Wizards – Hornets | NBA League Pass |
| 7:30 pm | Raptors – Pacers | NBA League Pass, TSN |
| 7:30 pm | Heat – Cavaliers | NBA League Pass |
| 7:30 pm | Bucks – Celtics | ESPN |
| 7:30 pm | Nets – Hawks | NBA League Pass |
| 8:00 pm | Clippers – Spurs | NBA League Pass |
| 8:00 pm | Bulls – Thunder | NBA League Pass |
| 8:00 pm | Kings – Pelicans | NBA League Pass |
| 8:00 pm | 76ers – Timberwolves | NBA League Pass |
| 8:00 pm | Grizzlies – Rockets | NBA League Pass |
| 10:00 pm | Warriors – Suns | ESPN, TSN |
| 10:00 pm | Jazz – Trail Blazers | NBA League Pass |
| 10:30 pm | Mavericks – Lakers | NBA League Pass, NBAC |
Friday, November 24
Time ET
Game
TV
2:30 pm
Celtics – Magic
In-Season Tournament (Group Play)
NBA TV (CC), NBAC
5:00 pm
Suns – Grizzlies
In-Season Tournament (Group Play)
NBA TV (CC)
7:30 pm
Heat – Knicks
In-Season Tournament (Group Play)
ESPN
7:30 pm
Bulls – Raptors
In-Season Tournament (Group Play)
NBA League Pass, TSN
8:00 pm
Pistons – Pacers
In-Season Tournament (Group Play)
NBA League Pass
8:00 pm
Kings – Timberwolves
In-Season Tournament (Group Play)
NBA League Pass
8:00 pm
Wizards – Bucks
In-Season Tournament (Group Play)
NBA League Pass
8:00 pm
Nuggets – Rockets
In-Season Tournament (Group Play)
NBA League Pass, SN
10:00 pm
Spurs – Warriors
In-Season Tournament (Group Play)
ESPN, TSN
10:30 pm
Pelicans – Clippers
In-Season Tournament (Group Play)
NBA League Pass, SN
Saturday, November 25
| Time ET | Game | TV |
| --- | --- | --- |
| 5:00 pm | 76ers – Thunder | NBA League Pass, TSN |
| 6:00 pm | Heat – Nets | NBA League Pass, NBAC |
| 7:00 pm | Hawks – Wizards | NBA League Pass, SN |
| 7:30 pm | Lakers – Cavaliers | NBA League Pass, TSN |
| 9:30 pm | Pelicans – Jazz | NBA League Pass, SN |
| 10:30 pm | Mavericks – Clippers | NBA TV, TSN |
Sunday, November 26
| Time ET | Game | TV |
| --- | --- | --- |
| 3:30 pm | Trail Blazers – Bucks | NBA League Pass, TSN |
| 6:00 pm | Timberwolves – Grizzlies | NBA League Pass |
| 6:00 pm | Hornets – Magic | NBA League Pass |
| 6:00 pm | Suns – Knicks | NBA League Pass |
| 6:00 pm | Hawks – Celtics | NBA League Pass |
| 7:30 pm | Raptors – Cavaliers | NBA League Pass, SN |
| 7:30 pm | Bulls – Nets | NBA League Pass |
| 8:00 pm | Spurs – Nuggets | NBA League Pass, TSN |
Monday, November 27
| Time ET | Game | TV |
| --- | --- | --- |
| 7:00 pm | Lakers – 76ers | NBA TV, TSN |
| 7:00 pm | Trail Blazers – Pacers | NBA League Pass |
| 7:00 pm | Wizards – Pistons | NBA League Pass |
| 9:00 pm | Pelicans – Jazz | NBA League Pass |
| 10:30 pm | Nuggets – Clippers | NBA TV, TSN |
Tuesday, November 28
Time ET
Game
TV
7:30 pm
Bulls – Celtics
In-Season Tournament (Group Play)
NBA League Pass
7:30 pm
Hornets – Knicks
In-Season Tournament (Group Play)
NBA League Pass
7:30 pm
Bucks – Heat
In-Season Tournament (Group Play)
TNT, TSN
7:30 pm
Hawks – Cavaliers
In-Season Tournament (Group Play)
NBA League Pass
7:30 pm
Raptors – Nets
In-Season Tournament (Group Play)
NBA League Pass, SN
8:00 pm
Thunder – Timberwolves
In-Season Tournament (Group Play)
NBA League Pass
8:30 pm
Rockets – Mavericks
In-Season Tournament (Group Play)
NBA League Pass, NBAC
10:00 pm
Warriors – Kings
In-Season Tournament (Group Play)
TNT, SN
NBA TV Schedule – Week 6
Wednesday, November 29
| Time ET | Game | TV |
| --- | --- | --- |
| 7:00 pm | Wizards – Magic | NBA League Pass |
| 7:00 pm | Lakers – Pistons | NBA TV, SN |
| 7:30 pm | Suns – Raptors | NBA League Pass, TSN |
| 8:00 pm | Jazz – Grizzlies | NBA League Pass |
| 8:00 pm | 76ers – Pelicans | NBA League Pass |
| 9:00 pm | Rockets – Nuggets | NBA League Pass, NBAC |
| 10:00 pm | Clippers – Kings | NBA TV, SN |
Thursday, November 30
| Time ET | Game | TV |
| --- | --- | --- |
| 7:00 pm | Trail Blazers – Cavaliers | NBA League Pass |
| 7:30 pm | Pistons – Knicks | NBA League Pass, NBAC |
| 7:30 pm | Pacers – Heat | NBA TV, SN |
| 7:30 pm | Hornets – Nets | NBA League Pass |
| 8:00 pm | Hawks – Spurs | NBA League Pass |
| 8:00 pm | Lakers – Thunder | NBA League Pass |
| 8:00 pm | Jazz – Timberwolves | NBA League Pass |
| 8:00 pm | Bucks – Bulls | NBA League Pass |
| 10:00 pm | Clippers – Warriors | NBA League Pass, SN |
Friday, December 1
| Time ET | Game | TV |
| --- | --- | --- |
| 7:00 pm | Wizards – Magic | NBA League Pass |
| 7:30 pm | Grizzlies – Mavericks | ESPN |
| 7:30 pm | Knicks – Raptors | NBA League Pass, TSN |
| 7:30 pm | 76ers – Celtics | NBA League Pass, SN |
| 8:00 pm | Spurs – Pelicans | NBA League Pass |
| 10:00 pm | Nuggets – Suns | ESPN, TSN |
Saturday, December 2
| Time ET | Game | TV |
| --- | --- | --- |
| 4:00 pm | Warriors – Clippers | NBA League Pass, TSN |
| 5:00 pm | Timberwolves – Hornets | NBA League Pass, NBAC |
| 7:00 pm | Cavaliers – Pistons | NBA League Pass |
| 7:00 pm | Magic – Nets | NBA League Pass |
| 8:00 pm | Hawks – Bucks | NBA League Pass |
| 8:00 pm | Pelicans – Bulls | NBA League Pass |
| 8:00 pm | Pacers – Heat | NBA League Pass, NBAC |
| 9:00 pm | Grizzlies – Suns | NBA League Pass |
| 9:00 pm | Thunder – Mavericks | NBA League Pass, TSN |
| 9:30 pm | Trail Blazers – Jazz | NBA League Pass |
| 10:00 pm | Nuggets – Kings | NBA TV |
| 10:30 pm | Rockets – Lakers | NBA League Pass, NBAC |
Monday, December 4
Time ET
Game
TV
TBD
In-Season Tournament Quarterfinal
TBD – TBD
TBD
Tuesday, December 5
Time ET
Game
TV
TBD
In-Season Tournament Quarterfinal
TBD – TBD
TBD
Wednesday, December 6
Thursday, December 7
Time ET
Game
TV
5:00 pm
In-Season Tournament Semifinal
TBD – TBD
ESPN
9:00 pm
In-Season Tournament Semifinal
TBD – TBD
TNT
Friday, December 8
Saturday, December 9
Time ET
Game
TV
8:30 pm
In-Season-Tournament Final
TBD – TBD
ABC
Monday, December 11
| Time ET | Game | TV |
| --- | --- | --- |
| 7:00 pm | Heat – Hornets | NBA League Pass |
| 7:00 pm | Wizards – 76ers | NBA League Pass |
| 7:00 pm | Cavaliers – Magic | NBA League Pass |
| 7:00 pm | Pacers – Pistons | NBA League Pass |
| 7:30 pm | Raptors – Knicks | NBA League Pass, TSN |
| 7:30 pm | Nuggets – Hawks | NBA League Pass |
| 8:00 pm | Spurs – Rockets | NBA League Pass |
| 8:00 pm | Jazz – Thunder | NBA League Pass |
| 8:00 pm | Timberwolves – Pelicans | NBA League Pass |
| 8:00 pm | Bulls – Bucks | NBA League Pass |
| 8:00 pm | Mavericks – Grizzlies | NBA TV |
| 10:00 pm | Nets – Kings | NBA League Pass, TSN |
| 10:30 pm | Trail Blazers – Clippers | NBA League Pass, NBAC |
Tuesday, December 12
| Time ET | Game | TV |
| --- | --- | --- |
| 7:30 pm | Lakers – Mavericks | TNT, TSN |
| 7:30 pm | Cavaliers – Celtics | NBA League Pass |
| 8:00 pm | Nuggets – Bulls | NBA League Pass |
| 10:00 pm | Warriors – Suns | TNT, TSN |
| 10:30 pm | Kings – Clippers | NBA League Pass, NBAC |
NBA TV Schedule – Week 7
Wednesday, December 13
| Time ET | Game | TV |
| --- | --- | --- |
| 7:00 pm | 76ers – Pistons | NBA League Pass |
| 7:00 pm | Pelicans – Wizards | NBA League Pass |
| 7:30 pm | Hawks – Raptors | NBA League Pass, SN |
| 7:30 pm | Hornets – Heat | NBA League Pass |
| 8:00 pm | Lakers – Spurs | NBA TV (CC), TSN |
| 8:00 pm | Pacers – Bucks | NBA League Pass |
| 8:00 pm | Grizzlies – Rockets | NBA League Pass |
| 9:00 pm | Knicks – Jazz | NBA League Pass |
| 9:00 pm | Nets – Suns | NBA League Pass, NBAC |
Thursday, December 14
| Time ET | Game | TV |
| --- | --- | --- |
| 7:30 pm | Bulls – Heat | NBA League Pass |
| 7:30 pm | Cavaliers – Celtics | NBA TV |
| 8:30 pm | Timberwolves – Mavericks | NBA League Pass, TSN |
| 9:00 pm | Nets – Nuggets | NBA League Pass |
| 10:00 pm | Thunder – Kings | NBA League Pass |
| 10:00 pm | Jazz – Trail Blazers | NBA League Pass |
| 10:30 pm | Warriors – Clippers | NBA TV, NBAC |
Friday, December 15
| Time ET | Game | TV |
| --- | --- | --- |
| 7:00 pm | Pacers – Wizards | NBA League Pass |
| 7:00 pm | Pistons – 76ers | NBA League Pass |
| 7:00 pm | Pelicans – Hornets | NBA League Pass |
| 7:30 pm | Magic – Celtics | NBA League Pass |
| 7:30 pm | Lakers – Spurs | ESPN |
| 7:30 pm | Hawks – Raptors | NBA League Pass, TSN |
| 8:00 pm | Rockets – Grizzlies | NBA League Pass |
| 10:00 pm | Knicks – Suns | ESPN, TSN |
Saturday, December 16
| Time ET | Game | TV |
| --- | --- | --- |
| 6:00 pm | Pistons – Bucks | NBA League Pass |
| 7:00 pm | 76ers – Hornets | NBA League Pass |
| 7:30 pm | Hawks – Cavaliers | NBA TV, NBAC |
| 8:00 pm | Pacers – Timberwolves | NBA League Pass |
| 8:00 pm | Bulls – Heat | NBA League Pass |
| 8:30 pm | Nets – Warriors | NBA League Pass |
| 9:00 pm | Thunder – Nuggets | NBA League Pass, TSN |
| 9:00 pm | Mavericks – Trail Blazers | NBA League Pass |
| 10:00 pm | Jazz – Kings | NBA TV, NBAC |
| 10:30 pm | Knicks – Clippers | NBA League Pass |
Sunday, December 17
| Time ET | Game | TV |
| --- | --- | --- |
| 3:00 pm | Magic – Celtics | NBA League Pass |
| 3:30 pm | Pelicans – Spurs | NBA League Pass, NBAC |
| 7:00 pm | Rockets – Bucks | NBA League Pass, NBAC |
| 8:00 pm | Wizards – Suns | NBA League Pass |
| 9:00 pm | Warriors – Trail Blazers | NBA League Pass, SN |
Monday, December 18
| Time ET | Game | TV |
| --- | --- | --- |
| 7:00 pm | Bulls – 76ers | NBA League Pass |
| 7:00 pm | Clippers – Pacers | NBA League Pass |
| 7:00 pm | Rockets – Cavaliers | NBA League Pass |
| 7:30 pm | Timberwolves – Heat | NBA League Pass |
| 7:30 pm | Pistons – Hawks | NBA League Pass |
| 7:30 pm | Hornets – Raptors | NBA League Pass, TSN |
| 8:00 pm | Grizzlies – Thunder | NBA League Pass |
| 9:00 pm | Nets – Jazz | NBA League Pass |
| 9:00 pm | Mavericks – Nuggets | NBA TV |
| 10:00 pm | Wizards – Kings | NBA League Pass, NBAC |
| 10:30 pm | Knicks – Lakers | NBA League Pass, TSN |
Tuesday, December 19
| Time ET | Game | TV |
| --- | --- | --- |
| 7:30 pm | Grizzlies – Pelicans | TNT, TSN |
| 8:00 pm | Spurs – Bucks | NBA League Pass, NBAC |
| 10:00 pm | Suns – Trail Blazers | NBA League Pass |
| 10:00 pm | Celtics – Warriors | TNT, TSN |
NBA TV Schedule – Week 8
Wednesday, December 20
| Time ET | Game | TV |
| --- | --- | --- |
| 7:00 pm | Hornets – Pacers | NBA League Pass |
| 7:00 pm | Jazz – Cavaliers | NBA League Pass |
| 7:00 pm | Timberwolves – 76ers | NBA TV, SN |
| 7:00 pm | Heat – Magic | NBA League Pass |
| 7:30 pm | Nuggets – Raptors | NBA League Pass, TSN |
| 7:30 pm | Knicks – Nets | NBA League Pass |
| 8:00 pm | Hawks – Rockets | NBA League Pass |
| 8:00 pm | Lakers – Bulls | NBA League Pass |
| 8:30 pm | Clippers – Mavericks | NBA League Pass, NBAC |
| 10:00 pm | Celtics – Kings | NBA TV (CC), SN |
Thursday, December 21
| Time ET | Game | TV |
| --- | --- | --- |
| 7:00 pm | Jazz – Pistons | NBA TV, NBAC |
| 7:30 pm | Pelicans – Cavaliers | NBA League Pass |
| 8:00 pm | Magic – Bucks | NBA League Pass |
| 8:00 pm | Pacers – Grizzlies | NBA League Pass |
| 8:00 pm | Spurs – Bulls | NBA League Pass |
| 8:00 pm | Clippers – Thunder | NBA League Pass, SN |
| 9:00 pm | Lakers – Timberwolves | NBA League Pass |
| 10:00 pm | Wizards – Trail Blazers | NBA TV, NBAC |
Friday, December 22
| Time ET | Game | TV |
| --- | --- | --- |
| 7:00 pm | Raptors – 76ers | NBA League Pass, SN |
| 7:30 pm | Nuggets – Nets | NBA TV, TSN |
| 8:00 pm | Hawks – Heat | NBA League Pass |
| 8:00 pm | Mavericks – Rockets | NBA League Pass |
| 10:00 pm | Suns – Kings | NBA League Pass, NBAC |
| 10:00 pm | Wizards – Warriors | ESPN, SN |
Saturday, December 23
| Time ET | Game | TV |
| --- | --- | --- |
| 12:30 pm | Bucks – Knicks | NBA TV, TSN |
| 3:30 pm | Celtics – Clippers | NBA League Pass, TSN |
| 7:00 pm | Nuggets – Hornets | NBA League Pass |
| 7:00 pm | Rockets – Pelicans | NBA League Pass |
| 7:00 pm | Magic – Pacers | NBA League Pass |
| 7:30 pm | Jazz – Raptors | NBA League Pass, SN |
| 7:30 pm | Pistons – Nets | NBA League Pass |
| 7:30 pm | Grizzlies – Hawks | NBA League Pass |
| 8:00 pm | Cavaliers – Bulls | NBA League Pass |
| 8:00 pm | Lakers – Thunder | NBA League Pass, TSN |
| 8:30 pm | Trail Blazers – Warriors | NBA League Pass |
| 8:30 pm | Spurs – Mavericks | NBA League Pass |
| 10:00 pm | Timberwolves – Kings | NBA League Pass, NBAC |
Monday, December 25
| Time ET | Game | TV |
| --- | --- | --- |
| 12:00 pm | Bucks – Knicks | ESPN, SN |
| 2:30 pm | Warriors – Nuggets | ABC/ESPN, SN |
| 5:00 pm | Celtics – Lakers | ABC/ESPN, TSN |
| 8:00 pm | 76ers – Heat | ESPN, SN |
| 10:30 pm | Mavericks – Suns | ESPN, SN |
Tuesday, December 26
| Time ET | Game | TV |
| --- | --- | --- |
| 7:00 pm | Magic – Wizards | NBA League Pass |
| 7:00 pm | Nets – Pistons | NBA League Pass, NBAC |
| 8:00 pm | Hawks – Bulls | NBA League Pass |
| 8:00 pm | Jazz – Spurs | NBA League Pass |
| 8:00 pm | Timberwolves – Thunder | NBA League Pass, TSN |
| 8:00 pm | Grizzlies – Pelicans | NBA League Pass |
| 8:00 pm | Pacers – Rockets | NBA TV, SN |
| 10:00 pm | Kings – Trail Blazers | NBA League Pass, NBAC |
| 10:30 pm | Hornets – Clippers | NBA TV, SN |
NBA TV Schedule – Week 9
Wednesday, December 27
| Time ET | Game | TV |
| --- | --- | --- |
| 7:00 pm | 76ers – Magic | NBA League Pass |
| 7:00 pm | Raptors – Wizards | NBA TV, SN |
| 7:30 pm | Bucks – Nets | NBA League Pass |
| 8:00 pm | Knicks – Thunder | NBA League Pass |
| 8:00 pm | Suns – Rockets | NBA League Pass |
| 8:30 pm | Cavaliers – Mavericks | NBA League Pass, NBAC |
Thursday, December 28
| Time ET | Game | TV |
| --- | --- | --- |
| 7:30 pm | Pistons – Celtics | NBA TV, SN |
| 8:00 pm | Jazz – Pelicans | NBA League Pass |
| 8:00 pm | Mavericks – Timberwolves | NBA League Pass |
| 8:00 pm | Pacers – Bulls | NBA League Pass, NBAC |
| 9:00 pm | Grizzlies – Nuggets | NBA League Pass |
| 10:00 pm | Heat – Warriors | NBA TV, SN |
| 10:00 pm | Spurs – Trail Blazers | NBA League Pass |
| 10:30 pm | Hornets – Lakers | NBA League Pass, NBAC |
Friday, December 29
| Time ET | Game | TV |
| --- | --- | --- |
| 7:00 pm | Nets – Wizards | NBA League Pass |
| 7:00 pm | Knicks – Magic | NBA League Pass |
| 7:30 pm | Bucks – Cavaliers | NBA TV, SN |
| 7:30 pm | Raptors – Celtics | NBA League Pass, TSN |
| 7:30 pm | Kings – Hawks | NBA League Pass |
| 8:00 pm | 76ers – Rockets | NBA League Pass |
| 9:00 pm | Hornets – Suns | NBA League Pass |
| 9:00 pm | Thunder – Nuggets | NBA League Pass, NBAC |
| 10:00 pm | Spurs – Trail Blazers | NBA League Pass |
| 10:30 pm | Grizzlies – Clippers | NBA TV, SN |
Saturday, December 30
| Time ET | Game | TV |
| --- | --- | --- |
| 5:00 pm | Heat – Jazz | NBA League Pass |
| 6:00 pm | Raptors – Pistons | NBA League Pass, TSN |
| 7:00 pm | Knicks – Pacers | NBA League Pass |
| 8:00 pm | Lakers – Timberwolves | NBA League Pass, NBAC |
| 8:00 pm | 76ers – Bulls | NBA League Pass |
| 8:30 pm | Mavericks – Warriors | NBA League Pass, TSN |
Sunday, December 31
| Time ET | Game | TV |
| --- | --- | --- |
| 3:00 pm | Hawks – Wizards | NBA League Pass, NBAC |
| 7:00 pm | Lakers – Pelicans | NBA League Pass, NBAC |
| 7:00 pm | Celtics – Spurs | NBA League Pass |
| 7:00 pm | Nets – Thunder | NBA League Pass, SN |
| 8:00 pm | Magic – Suns | NBA League Pass |
| 8:00 pm | Kings – Grizzlies | NBA League Pass |
Monday, January 1, 2024
| Time ET | Game | TV |
| --- | --- | --- |
| 3:00 pm | Timberwolves – Knicks | NBA TV, SN |
| 7:30 pm | Cavaliers – Raptors | NBA League Pass, SN |
| 8:00 pm | Pacers – Bucks | NBA League Pass |
| 8:00 pm | Pistons – Rockets | NBA League Pass, TSN |
| 9:00 pm | Mavericks – Jazz | NBA League Pass, NBAC |
| 9:00 pm | Trail Blazers – Suns | NBA League Pass |
| 9:00 pm | Hornets – Nuggets | NBA League Pass |
| 10:30 pm | Heat – Clippers | NBA League Pass, SN |
Tuesday, January 2, 2024
| Time ET | Game | TV |
| --- | --- | --- |
| 7:00 pm | Bulls – 76ers | NBA TV, NBAC |
| 8:00 pm | Celtics – Thunder | NBA League Pass |
| 8:00 pm | Nets – Pelicans | NBA League Pass |
| 8:00 pm | Spurs – Grizzlies | NBA League Pass, TSN |
| 10:00 pm | Hornets – Kings | NBA League Pass |
| 10:00 pm | Magic – Warriors | NBA TV (CC), NBAC |
NBA TV Schedule – Week 10
Wednesday, January 3, 2024
| Time ET | Game | TV |
| --- | --- | --- |
| 7:00 pm | Bucks – Pacers | NBA League Pass |
| 7:00 pm | Wizards – Cavaliers | NBA League Pass |
| 7:30 pm | Thunder – Hawks | NBA League Pass, SN |
| 8:00 pm | Pelicans – Timberwolves | NBA League Pass |
| 8:00 pm | Raptors – Grizzlies | NBA League Pass, TSN |
| 8:00 pm | Nets – Rockets | NBA League Pass |
| 8:30 pm | Trail Blazers – Mavericks | NBA League Pass |
| 8:30 pm | Bulls – Knicks | ABC |
| 9:00 pm | Pistons – Jazz | NBA League Pass |
| 9:00 pm | Clippers – Suns | NBA League Pass |
| 10:00 pm | Heat – Lakers | ESPN, SN |
| 10:00 pm | Magic – Kings | NBA League Pass, NBAC |
Thursday, January 4, 2024
| Time ET | Game | TV |
| --- | --- | --- |
| 7:30 pm | Bucks – Spurs | TNT, SN |
| 10:00 pm | Nuggets – Warriors | TNT, SN |
Friday, January 5, 2024
| Time ET | Game | TV |
| --- | --- | --- |
| 7:00 pm | Hawks – Pacers | NBA League Pass |
| 7:00 pm | Jazz – Celtics | NBA League Pass |
| 7:30 pm | Wizards – Cavaliers | NBA League Pass |
| 7:30 pm | Thunder – Nets | NBA League Pass, NBAC |
| 7:30 pm | Knicks – 76ers | ESPN, TSN |
| 8:00 pm | Clippers – Pelicans | NBA League Pass |
| 8:00 pm | Timberwolves – Rockets | NBA League Pass |
| 8:00 pm | Hornets – Bulls | NBA League Pass |
| 8:30 pm | Trail Blazers – Mavericks | NBA League Pass |
| 9:00 pm | Magic – Nuggets | NBA League Pass |
| 9:00 pm | Heat – Suns | NBA League Pass |
| 10:00 pm | Raptors – Kings | NBA League Pass, SN |
| 10:00 pm | Grizzlies – Lakers | ESPN, TSN |
| 10:00 pm | Pistons – Warriors | NBA League Pass, NBAC |
Saturday, January 6, 2024
| Time ET | Game | TV |
| --- | --- | --- |
| 7:00 pm | Knicks – Wizards | NBA League Pass |
| 7:00 pm | Celtics – Pacers | NBA League Pass |
| 7:30 pm | Jazz – 76ers | NBA League Pass, NBAC |
| 8:00 pm | Bucks – Rockets | NBA League Pass, TSN |
Sunday, January 7, 2024
| Time ET | Game | TV |
| --- | --- | --- |
| 1:00 pm | Spurs – Cavaliers | NBA League Pass, NBAC |
| 3:00 pm | Trail Blazers – Nets | NBA League Pass, TSN |
| 6:00 pm | Pelicans – Kings | NBA League Pass, SN |
| 6:00 pm | Hawks – Magic | NBA League Pass |
| 7:30 pm | Timberwolves – Mavericks | NBA League Pass |
| 8:00 pm | Grizzlies – Suns | NBA League Pass |
| 8:00 pm | Pistons – Nuggets | NBA League Pass |
| 8:30 pm | Raptors – Warriors | NBA League Pass, TSN |
| 9:30 pm | Clippers – Lakers | NBA League Pass, SN |
Monday, January 8, 2024
| Time ET | Game | TV |
| --- | --- | --- |
| 7:00 pm | Bulls – Hornets | NBA League Pass, NBAC |
| 7:00 pm | Thunder – Wizards | NBA League Pass |
| 7:00 pm | Celtics – Pacers | NBA League Pass |
| 7:30 pm | Rockets – Heat | NBA League Pass, SN |
| 8:00 pm | Jazz – Bucks | NBA League Pass, TSN |
| 10:30 pm | Suns – Clippers | NBA TV, SN |
Tuesday, January 9, 2024
| Time ET | Game | TV |
| --- | --- | --- |
| 7:00 pm | Kings – Pistons | NBA League Pass |
| 7:00 pm | Timberwolves – Magic | NBA League Pass |
| 7:30 pm | Trail Blazers – Knicks | NBA League Pass, TSN |
| 8:30 pm | Grizzlies – Mavericks | NBA TV (CC) |
| 10:30 pm | Raptors – Lakers | NBA League Pass, TSN |
NBA TV Schedule – Week 11
Wednesday, January 10, 2024
| Time ET | Game | TV |
| --- | --- | --- |
| 7:00 pm | Spurs – Pistons | NBA League Pass |
| 7:00 pm | Kings – Hornets | NBA League Pass |
| 7:00 pm | Timberwolves – Celtics | NBA League Pass, NBAC |
| 7:00 pm | Wizards – Pacers | NBA League Pass |
| 7:30 pm | Thunder – Heat | NBA League Pass |
| 7:30 pm | 76ers – Hawks | NBA League Pass, TSN |
| 8:00 pm | Rockets – Bulls | NBA League Pass |
| 8:30 pm | Pelicans – Warriors | ABC, SN |
| 10:00 pm | Nuggets – Jazz | ESPN |
| 10:30 pm | Raptors – Clippers | NBA League Pass, TSN |
Thursday, January 11, 2024
| Time ET | Game | TV |
| --- | --- | --- |
| 2:00 pm | Nets – Cavaliers | NBA TV, NBAC |
| 7:30 pm | Celtics – Bucks | TNT, TSN |
| 8:00 pm | Trail Blazers – Thunder | NBA League Pass |
| 8:30 pm | Knicks – Mavericks | NBA League Pass, SN |
| 10:00 pm | Suns – Lakers | TNT, TSN |
Friday, January 12, 2024
| Time ET | Game | TV |
| --- | --- | --- |
| 7:00 pm | Kings – 76ers | NBA League Pass |
| 7:30 pm | Rockets – Pistons | ESPN, TSN |
| 7:30 pm | Pacers – Hawks | NBA League Pass |
| 8:00 pm | Clippers – Grizzlies | NBA League Pass |
| 8:00 pm | Warriors – Bulls | NBA League Pass |
| 8:00 pm | Magic – Heat | NBA League Pass |
| 8:00 pm | Trail Blazers – Timberwolves | NBA League Pass |
| 9:00 pm | Pelicans – Nuggets | NBA League Pass |
| 9:30 pm | Raptors – Jazz | NBA League Pass, SN |
| 10:00 pm | Hornets – Spurs | ESPN, TSN |
Saturday, January 13, 2024
| Time ET | Game | TV |
| --- | --- | --- |
| 7:00 pm | Rockets – Celtics | NBA League Pass, NBAC |
| 7:30 pm | Wizards – Hawks | NBA League Pass |
| 8:00 pm | Magic – Thunder | NBA League Pass |
| 8:00 pm | Warriors – Bucks | NBA TV, TSN |
| 8:00 pm | Knicks – Grizzlies | NBA League Pass |
| 8:30 pm | Bulls – Spurs | NBA League Pass |
| 8:30 pm | Pelicans – Mavericks | NBA League Pass |
| 9:30 pm | Lakers – Jazz | NBA League Pass, NBAC |
Sunday, January 14, 2024
| Time ET | Game | TV |
| --- | --- | --- |
| 3:30 pm | Pacers – Nuggets | NBA League Pass, SN |
| 6:00 pm | Hornets – Heat | NBA League Pass, SN |
| 7:00 pm | Clippers – Timberwolves | NBA League Pass, TSN |
| 7:00 pm | Kings – Bucks | NBA League Pass, NBAC |
| 9:00 pm | Suns – Trail Blazers | NBA League Pass, SN |
Monday, January 15, 2024
| Time ET | Game | TV |
| --- | --- | --- |
| 1:00 pm | Rockets – 76ers | NBA TV, TSN |
| 2:30 pm | Pelicans – Mavericks | NBA League Pass |
| 3:00 pm | Pistons – Wizards | NBA League Pass |
| 3:00 pm | Magic – Knicks | NBA League Pass |
| 3:30 pm | Spurs – Hawks | TNT, TSN |
| 6:00 pm | Warriors – Grizzlies | TNT, SN |
| 7:00 pm | Bulls – Cavaliers | NBA League Pass |
| 7:30 pm | Celtics – Raptors | NBA League Pass, TSN |
| 7:30 pm | Heat – Nets | NBA League Pass |
| 9:00 pm | Pacers – Jazz | NBA League Pass |
| 10:30 pm | Thunder – Lakers | NBA TV, NBAC |
Tuesday, January 16, 2024
| Time ET | Game | TV |
| --- | --- | --- |
| 7:30 pm | Nuggets – 76ers | TNT, NBAC |
| 9:00 pm | Kings – Suns | NBA League Pass |
| 10:00 pm | Thunder – Clippers | TNT, TSN |
NBA TV Schedule – Week 12
Wednesday, January 17, 2024
| Time ET | Game | TV |
| --- | --- | --- |
| 7:00 pm | Timberwolves – Pistons | NBA League Pass |
| 7:30 pm | Heat – Raptors | NBA League Pass, SN |
| 7:30 pm | Rockets – Knicks | NBA League Pass |
| 7:30 pm | Bucks – Cavaliers | ESPN, TSN |
| 7:30 pm | Spurs – Celtics | NBA League Pass |
| 7:30 pm | Magic – Hawks | NBA League Pass |
| 8:00 pm | Hornets – Pelicans | NBA League Pass |
| 8:30 pm | Mavericks – Lakers | ABC, SN |
| 9:00 pm | Warriors – Jazz | NBA League Pass |
| 10:00 pm | Nets – Trail Blazers | NBA League Pass, NBAC |
Thursday, January 18, 2024
| Time ET | Game | TV |
| --- | --- | --- |
| 7:30 pm | Bulls – Raptors | TNT, SN |
| 7:30 pm | Wizards – Knicks | NBA League Pass |
| 9:00 pm | Thunder – Jazz | NBA League Pass |
| 10:00 pm | Pacers – Kings | NBA League Pass, NBAC |
| 10:00 pm | Grizzlies – Timberwolves | TNT, TSN |
Friday, January 19, 2024
| Time ET | Game | TV |
| --- | --- | --- |
| 7:00 pm | Spurs – Hornets | NBA League Pass |
| 7:00 pm | 76ers – Magic | NBA League Pass |
| 7:30 pm | Nuggets – Celtics | ESPN, TSN |
| 8:00 pm | Suns – Pelicans | NBA League Pass |
| 8:00 pm | Hawks – Heat | NBA League Pass |
| 10:00 pm | Pacers – Trail Blazers | NBA League Pass |
| 10:00 pm | Mavericks – Warriors | ESPN, SN |
| 10:30 pm | Nets – Lakers | NBA League Pass, NBAC |
Saturday, January 20, 2024
| Time ET | Game | TV |
| --- | --- | --- |
| 3:00 pm | Bucks – Pistons | NBA League Pass, TSN |
| 7:00 pm | Spurs – Wizards | NBA League Pass |
| 7:00 pm | 76ers – Hornets | NBA League Pass |
| 7:30 pm | Raptors – Knicks | NBA League Pass, TSN |
| 7:30 pm | Cavaliers – Hawks | NBA League Pass |
| 8:00 pm | Thunder – Timberwolves | NBA League Pass |
| 8:00 pm | Jazz – Rockets | NBA League Pass |
| 8:00 pm | Grizzlies – Bulls | NBA League Pass |
Sunday, January 21, 2024
| Time ET | Game | TV |
| --- | --- | --- |
| 3:30 pm | Nets – Clippers | NBA League Pass, NBAC |
| 6:00 pm | Nuggets – Wizards | NBA League Pass |
| 6:00 pm | Heat – Magic | NBA League Pass, TSN |
| 7:00 pm | Celtics – Rockets | NBA League Pass, NBAC |
| 8:00 pm | Pacers – Suns | NBA League Pass |
| 10:00 pm | Trail Blazers – Lakers | NBA League Pass, TSN |
Monday, January 22, 2024
| Time ET | Game | TV |
| --- | --- | --- |
| 7:00 pm | Cavaliers – Magic | NBA League Pass |
| 7:00 pm | Bucks – Pistons | NBA League Pass |
| 7:00 pm | Spurs – 76ers | NBA TV (CC), SN |
| 7:30 pm | Grizzlies – Raptors | NBA League Pass, TSN |
| 8:00 pm | Hornets – Timberwolves | NBA League Pass |
| 8:30 pm | Celtics – Mavericks | NBA League Pass |
| 9:00 pm | Bulls – Suns | NBA League Pass, NBAC |
| 10:00 pm | Hawks – Kings | NBA TV, SN |
Tuesday, January 23, 2024
| Time ET | Game | TV |
| --- | --- | --- |
| 7:00 pm | Nuggets – Pacers | NBA League Pass, NBAC |
| 7:30 pm | Knicks – Nets | TNT, TSN |
| 8:00 pm | Trail Blazers – Thunder | NBA League Pass |
| 8:00 pm | Jazz – Pelicans | NBA League Pass |
| 10:00 pm | Lakers – Clippers | TNT, TSN |
NBA TV Schedule – Week 13
Wednesday, January 24, 2024
| Time ET | Game | TV |
| --- | --- | --- |
| 7:00 pm | Timberwolves – Wizards | NBA League Pass |
| 7:00 pm | Hornets – Pistons | NBA League Pass, NBAC |
| 7:30 pm | Grizzlies – Heat | NBA League Pass |
| 8:00 pm | Cavaliers – Bucks | NBA League Pass |
| 8:00 pm | Trail Blazers – Rockets | NBA League Pass |
| 8:30 pm | Thunder – Spurs | ABC, SN |
| 9:30 pm | Suns – Mavericks | ESPN, NBAC |
| 10:00 pm | Hawks – Warriors | NBA League Pass, TSN |
Thursday, January 25, 2024
| Time ET | Game | TV |
| --- | --- | --- |
| 7:00 pm | Jazz – Wizards | NBA League Pass |
| 7:00 pm | 76ers – Pacers | NBA League Pass |
| 7:30 pm | Nuggets – Knicks | NBA League Pass |
| 7:30 pm | Celtics – Heat | TNT, TSN |
| 7:30 pm | Timberwolves – Nets | NBA League Pass, NBAC |
| 10:00 pm | Kings – Warriors | TNT, SN |
| 10:30 pm | Bulls – Lakers | NBA League Pass, NBAC |
Friday, January 26, 2024
| Time ET | Game | TV |
| --- | --- | --- |
| 7:00 pm | Suns – Pacers | NBA League Pass |
| 7:00 pm | Rockets – Hornets | NBA League Pass |
| 7:00 pm | Mavericks – Hawks | NBA TV, TSN |
| 7:30 pm | Clippers – Raptors | NBA League Pass, SN |
| 8:00 pm | Magic – Grizzlies | NBA League Pass |
| 8:00 pm | Thunder – Pelicans | NBA League Pass |
| 8:00 pm | Cavaliers – Bucks | NBA League Pass |
| 9:30 pm | Trail Blazers – Spurs | NBA TV, TSN |
Saturday, January 27, 2024
| Time ET | Game | TV |
| --- | --- | --- |
| 12:00 pm | Wizards – Pistons | NBA League Pass |
| 3:00 pm | Heat – Knicks | ABC, TSN |
| 5:30 pm | 76ers – Nuggets | ABC, TSN |
| 6:00 pm | Rockets – Nets | NBA League Pass, NBAC |
| 7:00 pm | Jazz – Hornets | NBA League Pass |
| 7:00 pm | Clippers – Celtics | NBA League Pass |
| 8:00 pm | Pelicans – Bucks | NBA League Pass |
| 8:30 pm | Timberwolves – Spurs | NBA League Pass |
| 8:30 pm | Lakers – Warriors | ABC, TSN |
| 9:00 pm | Kings – Mavericks | NBA League Pass, NBAC |
Sunday, January 28, 2024
| Time ET | Game | TV |
| --- | --- | --- |
| 3:30 pm | Grizzlies – Pacers | NBA League Pass, SN |
| 6:00 pm | Suns – Magic | NBA League Pass |
| 6:00 pm | Thunder – Pistons | NBA League Pass, SN |
| 6:00 pm | Raptors – Hawks | NBA League Pass, TSN |
| 9:00 pm | Bulls – Trail Blazers | NBA League Pass, SN |
Monday, January 29, 2024
| Time ET | Game | TV |
| --- | --- | --- |
| 7:00 pm | Clippers – Cavaliers | NBA League Pass |
| 7:00 pm | Knicks – Hornets | NBA League Pass |
| 7:30 pm | Suns – Heat | NBA TV (CC), SN |
| 7:30 pm | Jazz – Nets | NBA League Pass |
| 7:30 pm | Pelicans – Celtics | NBA League Pass |
| 8:00 pm | Lakers – Rockets | NBA League Pass, NBAC |
| 8:00 pm | Wizards – Spurs | NBA League Pass |
| 8:00 pm | Timberwolves – Thunder | NBA League Pass |
| 8:00 pm | Kings – Grizzlies | NBA League Pass |
| 8:30 pm | Magic – Mavericks | NBA League Pass |
| 9:00 pm | Bucks – Nuggets | NBA League Pass, TSN |
| 10:00 pm | 76ers – Trail Blazers | NBA TV, SN |
Tuesday, January 30, 2024
| Time ET | Game | TV |
| --- | --- | --- |
| 7:30 pm | Jazz – Knicks | NBA League Pass |
| 7:30 pm | Pacers – Celtics | TNT, TSN |
| 7:30 pm | Lakers – Hawks | NBA League Pass |
| 8:00 pm | Raptors – Bulls | NBA League Pass, SN |
| 10:00 pm | 76ers – Warriors | TNT, TSN |
NBA TV Schedule – Week 14
Wednesday, January 31, 2024
| Time ET | Game | TV |
| --- | --- | --- |
| 7:00 pm | Bulls – Hornets | NBA League Pass |
| 7:00 pm | Clippers – Wizards | NBA League Pass |
| 7:00 pm | Pistons – Cavaliers | NBA League Pass |
| 7:30 pm | Kings – Heat | NBA League Pass |
| 8:00 pm | Nuggets – Thunder | NBA League Pass, SN |
| 8:00 pm | Mavericks – Timberwolves | NBA League Pass |
| 8:00 pm | Pelicans – Rockets | NBA League Pass |
| 8:00 pm | Magic – Spurs | NBA League Pass |
| 8:30 pm | Suns – Nets | ABC, TSN |
| 10:00 pm | Bucks – Trail Blazers | ESPN, TSN |
Thursday, February 1, 2024
| Time ET | Game | TV |
| --- | --- | --- |
| 7:30 pm | Pacers – Knicks | NBA League Pass, SN |
| 7:30 pm | Lakers – Celtics | TNT, TSN |
| 9:00 pm | 76ers – Jazz | NBA League Pass, NBAC |
| 10:00 pm | Cavaliers – Grizzlies | TNT, SN |
Friday, February 2, 2024
| Time ET | Game | TV |
| --- | --- | --- |
| 7:00 pm | Heat – Wizards | NBA League Pass |
| 7:00 pm | Clippers – Pistons | NBA League Pass |
| 7:30 pm | Kings – Pacers | NBA League Pass |
| 7:30 pm | Suns – Hawks | NBA League Pass |
| 8:00 pm | Warriors – Grizzlies | NBA TV (CC), TSN |
| 8:00 pm | Raptors – Rockets | NBA League Pass, SN |
| 8:00 pm | Pelicans – Spurs | NBA League Pass |
| 8:00 pm | Hornets – Thunder | NBA League Pass |
| 8:00 pm | Magic – Timberwolves | NBA League Pass |
| 9:00 pm | Trail Blazers – Nuggets | NBA League Pass |
Saturday, February 3, 2024
| Time ET | Game | TV |
| --- | --- | --- |
| 6:00 pm | Nets – 76ers | NBA League Pass, NBAC |
| 7:30 pm | Warriors – Hawks | NBA League Pass |
| 8:00 pm | Kings – Bulls | NBA League Pass |
| 8:30 pm | Cavaliers – Spurs | NBA League Pass, NBAC |
| 8:30 pm | Bucks – Mavericks | NBA League Pass |
| 8:30 pm | Lakers – Knicks | ABC, TSN |
Sunday, February 4, 2024
| Time ET | Game | TV |
| --- | --- | --- |
| 3:00 pm | Magic – Pistons | NBA League Pass |
| 3:30 pm | Suns – Wizards | NBA TV, NBAC |
| 6:00 pm | Clippers – Heat | NBA League Pass |
| 6:00 pm | Pacers – Hornets | NBA League Pass |
| 6:00 pm | Grizzlies – Celtics | ESPN, TSN |
| 7:00 pm | Raptors – Thunder | NBA League Pass, SN |
| 7:00 pm | Rockets – Timberwolves | NBA League Pass |
| 8:00 pm | Bucks – Jazz | NBA League Pass |
| 8:30 pm | Trail Blazers – Nuggets | NBA TV, TSN |
Monday, February 5, 2024
| Time ET | Game | TV |
| --- | --- | --- |
| 7:00 pm | Mavericks – 76ers | NBA League Pass |
| 7:00 pm | Kings – Cavaliers | NBA League Pass |
| 7:00 pm | Lakers – Hornets | NBA League Pass |
| 7:30 pm | Warriors – Nets | NBA TV, TSN |
| 7:30 pm | Clippers – Hawks | NBA League Pass |
| 8:00 pm | Raptors – Pelicans | NBA League Pass, SN |
Tuesday, February 6, 2024
| Time ET | Game | TV |
| --- | --- | --- |
| 7:00 pm | Rockets – Pacers | NBA League Pass |
| 7:30 pm | Grizzlies – Knicks | NBA League Pass |
| 7:30 pm | Magic – Heat | NBA League Pass, NBAC |
| 7:30 pm | Mavericks – Nets | TNT, TSN |
| 8:00 pm | Timberwolves – Bulls | NBA League Pass |
| 9:00 pm | Thunder – Jazz | NBA League Pass, SN |
| 10:00 pm | Bucks – Suns | TNT, TSN |
NBA TV Schedule – Week 15
Wednesday, February 7, 2024
| Time ET | Game | TV |
| --- | --- | --- |
| 7:00 pm | Cavaliers – Wizards | NBA League Pass |
| 7:00 pm | Warriors – 76ers | NBA League Pass, TSN |
| 7:00 pm | Raptors – Hornets | NBA League Pass, SN |
| 7:30 pm | Hawks – Celtics | ESPN |
| 7:30 pm | Spurs – Heat | NBA League Pass |
| 10:00 pm | Pistons – Kings | NBA League Pass, NBAC |
| 10:00 pm | Pelicans – Clippers | ESPN, SN |
Thursday, February 8, 2024
| Time ET | Game | TV |
| --- | --- | --- |
| 7:00 pm | Spurs – Magic | NBA League Pass, NBAC |
| 7:00 pm | Warriors – Pacers | NBA League Pass, SN |
| 7:30 pm | Cavaliers – Nets | NBA League Pass |
| 7:30 pm | Mavericks – Knicks | TNT, TSN |
| 8:00 pm | Timberwolves – Bucks | NBA League Pass |
| 8:00 pm | Bulls – Grizzlies | NBA League Pass |
| 9:00 pm | Jazz – Suns | NBA League Pass |
| 10:00 pm | Pistons – Trail Blazers | NBA League Pass, NBAC |
| 10:00 pm | Nuggets – Lakers | TNT, TSN |
Friday, February 9, 2024
| Time ET | Game | TV |
| --- | --- | --- |
| 7:00 pm | Hawks – 76ers | NBA TV |
| 7:30 pm | Rockets – Raptors | NBA League Pass, SN |
| 7:30 pm | Wizards – Celtics | NBA League Pass |
| 8:00 pm | Hornets – Bucks | NBA League Pass, TSN |
| 10:00 pm | Nuggets – Kings | NBA League Pass, NBAC |
| 10:30 pm | Pelicans – Lakers | NBA TV (CC), SN |
Saturday, February 10, 2024
| Time ET | Game | TV |
| --- | --- | --- |
| 3:00 pm | Thunder – Mavericks | NBA TV, TSN |
| 3:30 pm | Pistons – Clippers | NBA League Pass, NBAC |
| 6:00 pm | Spurs – Nets | NBA League Pass |
| 7:00 pm | 76ers – Wizards | NBA League Pass |
| 7:00 pm | Bulls – Magic | NBA League Pass |
| 7:00 pm | Grizzlies – Hornets | NBA League Pass |
| 7:30 pm | Rockets – Hawks | NBA League Pass |
| 7:30 pm | Cavaliers – Raptors | NBA League Pass, TSN |
| 7:30 pm | Pacers – Knicks | NBA League Pass |
| 8:30 pm | Suns – Warriors | ABC |
| 10:00 pm | Pelicans – Trail Blazers | NBA League Pass, TSN |
Sunday, February 11, 2024
| Time ET | Game | TV |
| --- | --- | --- |
| 2:00 pm | Celtics – Heat | ABC, TSN |
| 3:00 pm | Kings – Thunder | NBA League Pass, SN |
Monday, February 12, 2024
| Time ET | Game | TV |
| --- | --- | --- |
| 7:00 pm | 76ers – Cavaliers | NBA League Pass |
| 7:00 pm | Pacers – Hornets | NBA League Pass |
| 7:30 pm | Spurs – Raptors | NBA League Pass, TSN |
| 7:30 pm | Bulls – Hawks | NBA League Pass |
| 8:00 pm | Pelicans – Grizzlies | NBA League Pass |
| 8:00 pm | Knicks – Rockets | NBA League Pass |
| 8:00 pm | Nuggets – Bucks | NBA League Pass, SN |
| 8:30 pm | Wizards – Mavericks | NBA League Pass |
| 9:00 pm | Warriors – Jazz | NBA TV, NBAC |
| 10:30 pm | Timberwolves – Clippers | NBA League Pass, SN |
Tuesday, February 13, 2024
| Time ET | Game | TV |
| --- | --- | --- |
| 7:30 pm | Thunder – Magic | TNT, SN |
| 7:30 pm | Celtics – Nets | NBA League Pass |
| 8:00 pm | Heat – Bucks | NBA League Pass, TSN |
| 10:00 pm | Timberwolves – Trail Blazers | NBA League Pass |
| 10:00 pm | Kings – Suns | TNT, SN |
| 10:30 pm | Pistons – Lakers | NBA League Pass, NBAC |
NBA TV Schedule – Week 16
Wednesday, February 14, 2024
| Time ET | Game | TV |
| --- | --- | --- |
| 7:00 pm | Heat – 76ers | NBA League Pass |
| 7:00 pm | Knicks – Magic | NBA League Pass |
| 7:00 pm | Hawks – Hornets | NBA League Pass |
| 7:30 pm | Pacers – Raptors | NBA League Pass, SN |
| 7:30 pm | Bulls – Cavaliers | ESPN |
| 7:30 pm | Nets – Celtics | NBA League Pass |
| 8:00 pm | Wizards – Pelicans | NBA League Pass |
| 8:00 pm | Rockets – Grizzlies | NBA League Pass |
| 8:30 pm | Spurs – Mavericks | NBA League Pass, TSN |
| 9:00 pm | Lakers – Jazz | NBA League Pass, NBAC |
| 9:00 pm | Pistons – Suns | NBA League Pass |
| 9:00 pm | Kings – Nuggets | NBA League Pass |
| 10:00 pm | Clippers – Warriors | ESPN, SN |
Thursday, February 15, 2024
| Time ET | Game | TV |
| --- | --- | --- |
| 8:30 pm | Bucks – Grizzlies | TNT, TSN |
| 10:00 pm | Timberwolves – Trail Blazers | NBA League Pass, NBAC |
Friday, February 16, 2024
Time ET
Game
TV
7:00 pm
TBD – TBD
ESPN, NBA
All-Star Celebrity Game
9:00 pm
TBD – TBD
TNT, NBA
Rising Stars Challenge
Saturday, February 17, 2024
Time ET
Game
TV
8:00 pm
Various All – Star Events
TNT, NBA
All-Star Saturday Night
Sunday, February 18, 2024
Time ET
Game
TV
8:00 pm
West All-Stars – East All-Stars
TNT, TBS, NBA
All-Star Game
Thursday, February 22, 2024
| Time ET | Game | TV |
| --- | --- | --- |
| 7:00 pm | Pistons – Pacers | NBA League Pass |
| 7:00 pm | Magic – Cavaliers | NBA League Pass |
| 7:00 pm | Nets – Raptors | NBA League Pass, TSN |
| 7:00 pm | Knicks – 76ers | NBA League Pass |
| 7:30 pm | Suns – Mavericks | TNT, SN |
| 8:00 pm | Clippers – Thunder | NBA League Pass |
| 8:00 pm | Rockets – Pelicans | NBA League Pass |
| 8:00 pm | Celtics – Bulls | NBA League Pass |
| 9:00 pm | Hornets – Jazz | NBA League Pass |
| 9:00 pm | Wizards – Nuggets | NBA League Pass |
| 10:00 pm | Spurs – Kings | NBA League Pass, NBAC |
| 10:00 pm | Lakers – Warriors | TNT, SN |
Friday, February 23, 2024
| Time ET | Game | TV |
| --- | --- | --- |
| 7:30 pm | Cavaliers – 76ers | ESPN, TSN |
| 7:30 pm | Raptors – Hawks | NBA League Pass, SN |
| 8:00 pm | Suns – Rockets | NBA League Pass |
| 8:00 pm | Bucks – Timberwolves | NBA League Pass |
| 8:00 pm | Clippers – Grizzlies | NBA League Pass |
| 8:00 pm | Wizards – Thunder | NBA League Pass |
| 10:00 pm | Nuggets – Trail Blazers | NBA League Pass |
| 10:00 pm | Hornets – Warriors | NBA League Pass, SN |
| 10:00 pm | Heat – Pelicans | ESPN, TSN |
| 10:30 pm | Spurs – Lakers | NBA League Pass, NBAC |
Saturday, February 24, 2024
| Time ET | Game | TV |
| --- | --- | --- |
| 8:00 pm | Nets – Timberwolves | NBA League Pass, NBAC |
| 8:00 pm | Magic – Pistons | NBA League Pass |
| 8:30 pm | Celtics – Knicks | ABC, TSN |
Sunday, February 25, 2024
| Time ET | Game | TV |
| --- | --- | --- |
| 1:00 pm | Bucks – 76ers | ABC, NBAC |
| 3:30 pm | Lakers – Suns | ABC, NBAC |
| 5:00 pm | Mavericks – Pacers | NBA League Pass |
| 6:00 pm | Cavaliers – Wizards | NBA League Pass |
| 7:00 pm | Magic – Hawks | NBA League Pass, NBAC |
| 7:00 pm | Nuggets – Warriors | ESPN, SN |
| 7:00 pm | Bulls – Pelicans | NBA League Pass |
| 7:00 pm | Thunder – Rockets | NBA League Pass |
| 8:00 pm | Spurs – Jazz | NBA League Pass |
| 9:00 pm | Hornets – Trail Blazers | NBA League Pass |
| 9:30 pm | Kings – Clippers | ESPN, SN |
Monday, February 26, 2024
| Time ET | Game | TV |
| --- | --- | --- |
| 7:00 pm | Knicks – Pistons | NBA League Pass |
| 7:00 pm | Raptors – Pacers | NBA TV, TSN |
| 8:00 pm | Nets – Grizzlies | NBA League Pass |
| 10:00 pm | Heat – Kings | NBA TV (CC), TSN |
Tuesday, February 27, 2024
| Time ET | Game | TV |
| --- | --- | --- |
| 7:00 pm | Warriors – Wizards | NBA League Pass |
| 7:00 pm | Nets – Magic | NBA League Pass |
| 7:00 pm | Mavericks – Cavaliers | NBA League Pass |
| 7:30 pm | Spurs – Timberwolves | NBA League Pass, NBAC |
| 7:30 pm | Pelicans – Knicks | NBA League Pass |
| 7:30 pm | 76ers – Celtics | TNT, SN |
| 7:30 pm | Jazz – Hawks | NBA League Pass |
| 8:00 pm | Pistons – Bulls | NBA League Pass |
| 8:00 pm | Rockets – Thunder | NBA League Pass |
| 8:00 pm | Hornets – Bucks | NBA League Pass |
| 10:00 pm | Heat – Trail Blazers | TNT, SN |
NBA TV Schedule – Week 17
Wednesday, February 28, 2024
| Time ET | Game | TV |
| --- | --- | --- |
| 7:00 pm | Pelicans – Pacers | NBA League Pass |
| 7:30 pm | Grizzlies – Timberwolves | ESPN, TSN |
| 7:30 pm | Mavericks – Raptors | NBA League Pass, SN |
| 8:00 pm | Cavaliers – Bulls | NBA League Pass |
| 9:00 pm | Kings – Nuggets | NBA League Pass, NBAC |
| 10:00 pm | Lakers – Clippers | ESPN, SN |
Thursday, February 29, 2024
| Time ET | Game | TV |
| --- | --- | --- |
| 7:00 pm | Jazz – Magic | NBA League Pass |
| 7:00 pm | Bucks – Hornets | NBA League Pass, SN |
| 7:30 pm | Warriors – Knicks | TNT, TSN |
| 7:30 pm | Hawks – Nets | NBA League Pass, NBAC |
| 8:30 pm | Thunder – Spurs | NBA League Pass |
| 9:00 pm | Rockets – Suns | NBA League Pass |
| 10:00 pm | Heat – Nuggets | TNT, SN |
| 10:30 pm | Wizards – Lakers | NBA League Pass, NBAC |
Friday, March 1, 2024
| Time ET | Game | TV |
| --- | --- | --- |
| 7:00 pm | Hornets – 76ers | NBA League Pass |
| 7:00 pm | Cavaliers – Pistons | NBA League Pass |
| 7:30 pm | Warriors – Raptors | NBA League Pass, SN |
| 7:30 pm | Mavericks – Celtics | ESPN |
| 8:00 pm | Pacers – Pelicans | NBA League Pass |
| 8:00 pm | Kings – Timberwolves | NBA League Pass |
| 8:00 pm | Trail Blazers – Grizzlies | NBA League Pass |
| 10:00 pm | Bucks – Bulls | ESPN, TSN |
| 10:30 pm | Wizards – Clippers | NBA League Pass, SN |
Saturday, March 2, 2024
| Time ET | Game | TV |
| --- | --- | --- |
| 3:00 pm | Hawks – Nets | NBA League Pass, TSN |
| 5:00 pm | Jazz – Heat | NBA TV, NBAC |
| 8:00 pm | Trail Blazers – Grizzlies | NBA League Pass |
| 8:30 pm | Nuggets – Lakers | ABC, TSN |
| 9:00 pm | Rockets – Suns | NBA League Pass |
Sunday, March 3, 2024
| Time ET | Game | TV |
| --- | --- | --- |
| 1:00 pm | 76ers – Mavericks | ABC, TSN |
| 3:30 pm | Warriors – Celtics | ABC, TSN |
| 3:30 pm | Clippers – Timberwolves | NBA League Pass |
| 6:00 pm | Pistons – Magic | NBA League Pass |
| 6:00 pm | Hornets – Raptors | NBA League Pass, SN |
| 7:00 pm | Knicks – Cavaliers | ESPN |
| 7:00 pm | Pacers – Spurs | NBA League Pass |
| 9:30 pm | Thunder – Suns | ESPN, SN |
Monday, March 4, 2024
| Time ET | Game | TV |
| --- | --- | --- |
| 7:30 pm | Grizzlies – Nets | NBA League Pass, NBAC |
| 8:00 pm | Clippers – Bucks | NBA TV, TSN |
| 8:00 pm | Trail Blazers – Timberwolves | NBA League Pass |
| 9:00 pm | Wizards – Jazz | NBA League Pass |
| 10:00 pm | Bulls – Kings | NBA League Pass, NBAC |
| 10:30 pm | Thunder – Lakers | NBA TV, TSN |
Tuesday, March 5, 2024
| Time ET | Game | TV |
| --- | --- | --- |
| 7:00 pm | Magic – Hornets | NBA League Pass |
| 7:00 pm | Celtics – Cavaliers | NBA League Pass |
| 7:30 pm | 76ers – Nets | NBA League Pass |
| 7:30 pm | Pistons – Heat | NBA League Pass |
| 7:30 pm | Hawks – Knicks | TNT, TSN |
| 7:30 pm | Pelicans – Raptors | NBA League Pass, SN |
| 8:00 pm | Spurs – Rockets | NBA League Pass |
| 8:30 pm | Pacers – Mavericks | NBA League Pass |
| 10:00 pm | Suns – Nuggets | TNT, TSN |
NBA TV Schedule – Week 18
Wednesday, March 6, 2024
| Time ET | Game | TV |
| --- | --- | --- |
| 7:00 pm | Magic – Wizards | NBA League Pass |
| 7:30 pm | Cavaliers – Hawks | NBA League Pass |
| 7:30 pm | Grizzlies – 76ers | ESPN, TSN |
| 8:00 pm | Clippers – Rockets | NBA League Pass, SN |
| 9:00 pm | Bulls – Jazz | NBA League Pass, NBAC |
| 10:00 pm | Bucks – Warriors | ESPN, TSN |
| 10:00 pm | Thunder – Trail Blazers | NBA League Pass |
| 10:30 pm | Kings – Lakers | NBA League Pass, SN |
Thursday, March 7, 2024
| Time ET | Game | TV |
| --- | --- | --- |
| 7:00 pm | Nets – Pistons | NBA League Pass |
| 7:00 pm | Timberwolves – Pacers | NBA League Pass |
| 7:30 pm | Heat – Mavericks | TNT |
| 9:00 pm | Raptors – Suns | NBA League Pass, SN |
| 10:00 pm | Celtics – Nuggets | TNT, NBAC |
| 10:00 pm | Bulls – Warriors | NBA League Pass |
| 10:00 pm | Spurs – Kings | NBA League Pass |
Friday, March 8, 2024
| Time ET | Game | TV |
| --- | --- | --- |
| 7:00 pm | Pelicans – 76ers | NBA League Pass |
| 7:00 pm | Hornets – Wizards | NBA League Pass |
| 7:30 pm | Timberwolves – Cavaliers | NBA League Pass |
| 7:30 pm | Magic – Knicks | NBA League Pass |
| 7:30 pm | Hawks – Grizzlies | ESPN, SN |
| 8:00 pm | Heat – Thunder | NBA League Pass |
| 10:00 pm | Bucks – Lakers | ESPN, SN |
| 10:00 pm | Rockets – Trail Blazers | NBA League Pass, NBAC |
Saturday, March 9, 2024
| Time ET | Game | TV |
| --- | --- | --- |
| 4:00 pm | Bulls – Clippers | NBA TV, NBAC |
| 7:00 pm | Nets – Hornets | NBA League Pass, NBAC |
| 7:00 pm | Mavericks – Pistons | NBA League Pass, TSN |
| 8:30 pm | Spurs – Warriors | NBA League Pass |
| 8:30 pm | Celtics – Suns | ABC |
| 9:00 pm | Jazz – Nuggets | NBA League Pass |
| 10:00 pm | Raptors – Trail Blazers | NBA League Pass, TSN |
Sunday, March 10, 2024
| Time ET | Game | TV |
| --- | --- | --- |
| 3:00 pm | Bucks – Clippers | NBA League Pass, SN |
| 6:00 pm | 76ers – Knicks | NBA League Pass |
| 6:00 pm | Pacers – Magic | NBA League Pass |
| 6:00 pm | Rockets – Kings | NBA League Pass |
| 6:00 pm | Pelicans – Hawks | NBA League Pass |
| 6:00 pm | Wizards – Heat | NBA League Pass |
| 7:00 pm | Nets – Cavaliers | ESPN, NBAC |
| 7:00 pm | Grizzlies – Thunder | NBA League Pass, SN |
| 9:30 pm | Timberwolves – Lakers | ESPN, TSN |
Monday, March 11, 2024
| Time ET | Game | TV |
| --- | --- | --- |
| 7:00 pm | Hornets – Pistons | NBA League Pass |
| 7:30 pm | Suns – Cavaliers | NBA League Pass |
| 8:00 pm | Mavericks – Bulls | NBA League Pass |
| 8:00 pm | Warriors – Spurs | NBA TV, TSN |
| 9:00 pm | Raptors – Nuggets | NBA League Pass, SN |
| 10:30 pm | Celtics – Trail Blazers | NBA TV, NBAC |
Tuesday, March 12, 2024
| Time ET | Game | TV |
| --- | --- | --- |
| 7:30 pm | 76ers – Knicks | TNT, TSN |
| 8:00 pm | Wizards – Grizzlies | NBA League Pass |
| 8:00 pm | Pacers – Thunder | NBA League Pass |
| 8:30 pm | Rockets – Spurs | NBA League Pass |
| 9:00 pm | Celtics – Jazz | NBA League Pass |
| 10:00 pm | Timberwolves – Clippers | TNT, TSN |
| 10:00 pm | Bucks – Kings | NBA League Pass, NBAC |
NBA TV Schedule – Week 19
Wednesday, March 13, 2024
| Time ET | Game | TV |
| --- | --- | --- |
| 7:00 pm | Raptors – Pistons | NBA League Pass, TSN |
| 7:00 pm | Nets – Magic | NBA League Pass |
| 7:30 pm | Bulls – Pacers | NBA League Pass |
| 7:30 pm | Nuggets – Heat | ESPN |
| 8:00 pm | Hornets – Grizzlies | NBA League Pass |
| 8:00 pm | Cavaliers – Pelicans | NBA League Pass |
| 8:30 pm | Warriors – Mavericks | NBA League Pass, SN |
| 10:00 pm | Hawks – Trail Blazers | NBA League Pass, NBAC |
| 10:00 pm | Lakers – Kings | ESPN, TSN |
Thursday, March 14, 2024
| Time ET | Game | TV |
| --- | --- | --- |
| 7:30 pm | Suns – Celtics | TNT, SN |
| 8:00 pm | Wizards – Rockets | NBA League Pass |
| 8:00 pm | 76ers – Bucks | NBA League Pass, NBAC |
| 8:00 pm | Clippers – Bulls | NBA League Pass |
| 10:00 pm | Mavericks – Thunder | TNT, SN |
| 10:00 pm | Knicks – Trail Blazers | NBA League Pass |
Friday, March 15, 2024
| Time ET | Game | TV |
| --- | --- | --- |
| 7:00 pm | Suns – Hornets | NBA TV, SN |
| 7:00 pm | Heat – Pistons | NBA League Pass |
| 7:30 pm | Magic – Raptors | NBA League Pass, TSN |
| 8:00 pm | Clippers – Pelicans | NBA League Pass |
| 8:30 pm | Nuggets – Spurs | NBA League Pass |
| 9:30 pm | Hawks – Jazz | NBA TV, SN |
Saturday, March 16, 2024
| Time ET | Game | TV |
| --- | --- | --- |
| 5:00 pm | Cavaliers – Rockets | NBA League Pass |
| 7:00 pm | Trail Blazers – Pelicans | NBA League Pass, NBAC |
| 7:00 pm | Nets – Pacers | NBA League Pass |
| 7:00 pm | Hornets – 76ers | NBA League Pass |
| 8:00 pm | Wizards – Bulls | NBA League Pass |
| 8:00 pm | Thunder – Grizzlies | NBA League Pass |
| 8:30 pm | Warriors – Lakers | ABC, TSN |
| 9:30 pm | Timberwolves – Jazz | NBA League Pass |
| 10:00 pm | Knicks – Kings | NBA League Pass, NBAC |
Sunday, March 17, 2024
| Time ET | Game | TV |
| --- | --- | --- |
| 1:00 pm | Suns – Bucks | ABC, NBAC |
| 3:00 pm | Heat – Pistons | NBA League Pass |
| 3:30 pm | Nuggets – Mavericks | ABC |
| 6:00 pm | Raptors – Magic | NBA League Pass, SN |
| 6:00 pm | Celtics – Wizards | NBA League Pass |
| 7:00 pm | Nets – Spurs | NBA TV |
| 9:30 pm | Hawks – Clippers | NBA TV, SN |
Monday, March 18, 2024
| Time ET | Game | TV |
| --- | --- | --- |
| 7:00 pm | Cavaliers – Pacers | NBA League Pass, NBAC |
| 7:30 pm | Pistons – Celtics | NBA League Pass, SN |
| 7:30 pm | Heat – 76ers | ESPN, TSN |
| 8:00 pm | Trail Blazers – Bulls | NBA League Pass |
| 9:00 pm | Timberwolves – Jazz | NBA League Pass |
| 10:00 pm | Knicks – Warriors | ESPN, TSN |
| 10:00 pm | Grizzlies – Kings | NBA League Pass, NBAC |
| 10:30 pm | Hawks – Lakers | NBA League Pass, SN |
Tuesday, March 19, 2024
| Time ET | Game | TV |
| --- | --- | --- |
| 7:00 pm | Hornets – Magic | NBA League Pass |
| 7:00 pm | Rockets – Wizards | NBA League Pass |
| 7:30 pm | Pelicans – Nets | NBA League Pass |
| 8:00 pm | Mavericks – Spurs | NBA League Pass |
| 9:00 pm | Nuggets – Timberwolves | NBA TV, TSN |
NBA TV Schedule – Week 20
Wednesday, March 20, 2024
| Time ET | Game | TV |
| --- | --- | --- |
| 7:00 pm | Heat – Cavaliers | NBA League Pass |
| 7:00 pm | Pacers – Pistons | NBA League Pass |
| 7:30 pm | Bucks – Celtics | ESPN |
| 7:30 pm | Kings – Raptors | NBA League Pass, TSN |
| 8:00 pm | Jazz – Thunder | NBA League Pass |
| 10:00 pm | Grizzlies – Warriors | ESPN, TSN |
| 10:00 pm | 76ers – Suns | NBA League Pass |
| 10:00 pm | Clippers – Trail Blazers | NBA League Pass, NBAC |
Thursday, March 21, 2024
| Time ET | Game | TV |
| --- | --- | --- |
| 7:00 pm | Pelicans – Magic | NBA League Pass |
| 7:00 pm | Kings – Wizards | NBA League Pass |
| 8:00 pm | Nets – Bucks | NBA TV, SN |
| 8:00 pm | Bulls – Rockets | NBA League Pass |
| 8:30 pm | Jazz – Mavericks | NBA League Pass |
| 9:00 pm | Knicks – Nuggets | NBA League Pass, NBAC |
| 10:30 pm | Hawks – Suns | NBA TV, SN |
Friday, March 22, 2024
| Time ET | Game | TV |
| --- | --- | --- |
| 7:00 pm | Celtics – Pistons | NBA League Pass |
| 7:00 pm | Thunder – Raptors | NBA League Pass, SN |
| 8:00 pm | Pelicans – Heat | NBA TV |
| 8:00 pm | Cavaliers – Timberwolves | NBA League Pass |
| 8:00 pm | Grizzlies – Spurs | NBA League Pass |
| 10:00 pm | Pacers – Warriors | NBA League Pass, SN |
| 10:00 pm | Clippers – Trail Blazers | NBA League Pass, NBAC |
| 10:30 pm | 76ers – Lakers | NBA TV |
Saturday, March 23, 2024
| Time ET | Game | TV |
| --- | --- | --- |
| 1:00 pm | Nets – Knicks | NBA League Pass |
| 7:00 pm | Kings – Magic | NBA League Pass |
| 7:30 pm | Hornets – Hawks | NBA League Pass |
| 8:00 pm | Suns – Spurs | NBA TV |
| 8:00 pm | Raptors – Wizards | NBA League Pass, SN |
| 8:00 pm | Celtics – Bulls | NBA League Pass |
| 8:00 pm | Jazz – Rockets | NBA League Pass |
| 10:00 pm | Nuggets – Trail Blazers | NBA League Pass, NBAC |
Sunday, March 24, 2024
| Time ET | Game | TV |
| --- | --- | --- |
| 3:00 pm | Pelicans – Pistons | NBA League Pass |
| 3:30 pm | 76ers – Clippers | NBA League Pass, NBAC |
| 6:00 pm | Cavaliers – Heat | NBA League Pass |
| 7:00 pm | Thunder – Bucks | NBA TV, SN |
| 7:00 pm | Warriors – Timberwolves | NBA League Pass, NBAC |
| 10:00 pm | Pacers – Lakers | NBA TV, SN |
Monday, March 25, 2024
| Time ET | Game | TV |
| --- | --- | --- |
| 7:00 pm | Hornets – Cavaliers | NBA League Pass |
| 7:30 pm | Celtics – Hawks | NBA TV |
| 7:30 pm | Pistons – Knicks | NBA League Pass |
| 7:30 pm | Nets – Raptors | NBA League Pass, SN |
| 8:00 pm | Wizards – Bulls | NBA League Pass |
| 8:00 pm | Trail Blazers – Rockets | NBA League Pass |
| 8:00 pm | Suns – Spurs | NBA League Pass |
| 9:00 pm | Grizzlies – Nuggets | NBA League Pass |
| 9:00 pm | Mavericks – Jazz | NBA League Pass |
| 10:00 pm | 76ers – Kings | NBA TV, SN |
| 10:30 pm | Pacers – Clippers | NBA League Pass, NBAC |
Tuesday, March 26, 2024
| Time ET | Game | TV |
| --- | --- | --- |
| 7:30 pm | Warriors – Heat | NBA League Pass |
| 7:30 pm | Lakers – Bucks | TNT, NBAC |
| 8:00 pm | Thunder – Pelicans | NBA League Pass |
| 10:00 pm | Mavericks – Kings | TNT, TSN |
NBA TV Schedule – Week 21
Wednesday, March 27, 2024
| Time ET | Game | TV |
| --- | --- | --- |
| 7:00 pm | Nets – Wizards | NBA League Pass |
| 7:00 pm | Cavaliers – Hornets | NBA League Pass |
| 7:00 pm | Warriors – Magic | NBA League Pass |
| 7:30 pm | Trail Blazers – Hawks | NBA League Pass |
| 7:30 pm | Clippers – 76ers | ESPN |
| 7:30 pm | Knicks – Raptors | NBA League Pass, TSN |
| 8:00 pm | Pistons – Timberwolves | NBA League Pass |
| 8:00 pm | Rockets – Thunder | NBA League Pass, SN |
| 8:00 pm | Pacers – Bulls | NBA League Pass |
| 8:00 pm | Lakers – Grizzlies | NBA League Pass |
| 9:00 pm | Spurs – Jazz | NBA League Pass |
| 10:00 pm | Suns – Nuggets | ESPN, TSN |
Thursday, March 28, 2024
| Time ET | Game | TV |
| --- | --- | --- |
| 7:30 pm | Celtics – Hawks | NBA League Pass |
| 8:00 pm | Bucks – Pelicans | NBA TV, NBAC |
Friday, March 29, 2024
| Time ET | Game | TV |
| --- | --- | --- |
| 7:00 pm | Lakers – Pacers | NBA League Pass |
| 7:00 pm | Clippers – Magic | NBA League Pass |
| 7:00 pm | Pistons – Wizards | NBA League Pass |
| 7:00 pm | Warriors – Hornets | NBA League Pass |
| 7:30 pm | Bulls – Nets | NBA League Pass |
| 7:30 pm | 76ers – Cavaliers | NBA TV |
| 8:00 pm | Trail Blazers – Heat | NBA League Pass |
| 8:00 pm | Suns – Thunder | NBA League Pass |
| 8:00 pm | Knicks – Spurs | NBA League Pass |
| 9:00 pm | Timberwolves – Nuggets | NBA League Pass |
| 9:30 pm | Rockets – Jazz | NBA League Pass |
| 10:00 pm | Mavericks – Kings | NBA TV |
Saturday, March 30, 2024
| Time ET | Game | TV |
| --- | --- | --- |
| 5:00 pm | Celtics – Pelicans | NBA TV, NBAC |
| 7:00 pm | Grizzlies – Magic | NBA League Pass |
| 7:30 pm | Bucks – Hawks | NBA TV, NBAC |
Sunday, March 31, 2024
| Time ET | Game | TV |
| --- | --- | --- |
| 3:30 pm | Cavaliers – Nuggets | NBA TV |
| 6:00 pm | Heat – Wizards | NBA League Pass |
| 6:00 pm | Lakers – Nets | NBA League Pass |
| 6:00 pm | Clippers – Hornets | NBA League Pass |
| 6:00 pm | 76ers – Raptors | NBA League Pass, TSN |
| 7:00 pm | Thunder – Knicks | NBA League Pass |
| 7:00 pm | Mavericks – Rockets | NBA League Pass |
| 7:00 pm | Bulls – Timberwolves | NBA League Pass |
| 7:00 pm | Warriors – Spurs | NBA TV (CC), SN |
| 9:00 pm | Jazz – Kings | NBA League Pass, NBAC |
Monday, April 1, 2024
| Time ET | Game | TV |
| --- | --- | --- |
| 7:00 pm | Celtics – Hornets | NBA TV, NBAC |
| 7:00 pm | Grizzlies – Pistons | NBA League Pass |
| 7:00 pm | Nets – Pacers | NBA League Pass |
| 7:00 pm | Trail Blazers – Magic | NBA League Pass |
| 8:00 pm | Hawks – Bulls | NBA League Pass |
| 8:00 pm | Suns – Pelicans | NBA League Pass |
Tuesday, April 2, 2024
| Time ET | Game | TV |
| --- | --- | --- |
| 7:00 pm | Thunder – 76ers | NBA League Pass |
| 7:00 pm | Lakers – Raptors | NBA League Pass, TSN |
| 7:00 pm | Bucks – Wizards | NBA League Pass |
| 7:30 pm | Knicks – Heat | NBA League Pass |
| 7:30 pm | Warriors – Mavericks | TNT |
| 8:00 pm | Rockets – Timberwolves | NBA League Pass |
| 9:00 pm | Spurs – Nuggets | NBA League Pass, NBAC |
| 9:00 pm | Cavaliers – Jazz | NBA League Pass |
| 10:00 pm | Clippers – Kings | TNT, TSN |
NBA TV Schedule – Week 22
Wednesday, April 3, 2024
| Time ET | Game | TV |
| --- | --- | --- |
| 7:00 pm | Trail Blazers – Hornets | NBA League Pass |
| 7:00 pm | Lakers – Wizards | NBA League Pass |
| 7:30 pm | Thunder – Celtics | NBA League Pass |
| 7:30 pm | Pacers – Nets | NBA League Pass |
| 7:30 pm | Grizzlies – Bucks | ESPN |
| 7:30 pm | Pistons – Hawks | NBA League Pass |
| 8:00 pm | Raptors – Timberwolves | NBA League Pass, TSN |
| 8:00 pm | Magic – Pelicans | NBA League Pass |
| 10:00 pm | Cavaliers – Suns | ESPN, NBAC |
Thursday, April 4, 2024
| Time ET | Game | TV |
| --- | --- | --- |
| 7:30 pm | 76ers – Heat | TNT, NBAC |
| 7:30 pm | Kings – Knicks | NBA League Pass |
| 8:00 pm | Warriors – Rockets | NBA League Pass, SN |
| 10:00 pm | Nuggets – Clippers | TNT, TSN |
Friday, April 5, 2024
| Time ET | Game | TV |
| --- | --- | --- |
| 7:00 pm | Magic – Hornets | NBA League Pass |
| 7:00 pm | Thunder – Pacers | NBA League Pass |
| 7:00 pm | Trail Blazers – Wizards | NBA League Pass |
| 7:30 pm | Kings – Celtics | NBA TV |
| 8:00 pm | Spurs – Pelicans | NBA League Pass |
| 8:00 pm | Knicks – Bulls | NBA League Pass |
| 8:00 pm | Heat – Rockets | NBA League Pass |
| 8:00 pm | Pistons – Grizzlies | NBA League Pass |
| 8:00 pm | Raptors – Bucks | NBA League Pass, SN |
| 8:30 pm | Hawks – Mavericks | NBA League Pass |
| 10:00 pm | Timberwolves – Suns | NBA TV |
| 10:30 pm | Jazz – Clippers | NBA League Pass, NBAC |
Saturday, April 6, 2024
| Time ET | Game | TV |
| --- | --- | --- |
| 3:30 pm | Cavaliers – Lakers | NBA League Pass, TSN |
| 7:00 pm | Pistons – Nets | NBA League Pass |
| 8:00 pm | 76ers – Grizzlies | NBA League Pass |
| 9:00 pm | Hawks – Nuggets | NBA League Pass, NBAC |
Sunday, April 7, 2024
| Time ET | Game | TV |
| --- | --- | --- |
| 3:30 pm | Rockets – Mavericks | NBA TV |
| 3:30 pm | Cavaliers – Clippers | NBA League Pass |
| 5:00 pm | Heat – Pacers | NBA League Pass |
| 6:00 pm | Bulls – Magic | NBA League Pass |
| 6:00 pm | Wizards – Raptors | NBA League Pass, SN |
| 6:00 pm | Pelicans – Suns | NBA League Pass |
| 6:00 pm | Trail Blazers – Celtics | NBA League Pass |
| 6:00 pm | Thunder – Hornets | NBA League Pass |
| 7:00 pm | Knicks – Bucks | NBA TV |
| 7:00 pm | 76ers – Spurs | NBA League Pass |
| 7:30 pm | Kings – Nets | NBA League Pass, NBAC |
| 8:30 pm | Jazz – Warriors | NBA League Pass, SN |
| 10:00 pm | Timberwolves – Lakers | NBA TV (CC), TSN |
Tuesday, April 9, 2024
| Time ET | Game | TV |
| --- | --- | --- |
| 7:00 pm | Mavericks – Hornets | NBA League Pass |
| 7:00 pm | Pistons – 76ers | NBA League Pass |
| 7:00 pm | Pacers – Raptors | NBA League Pass, SN |
| 7:30 pm | Heat – Hawks | NBA League Pass |
| 7:30 pm | Celtics – Bucks | TNT |
| 8:00 pm | Knicks – Bulls | NBA League Pass |
| 8:00 pm | Magic – Rockets | NBA League Pass |
| 8:00 pm | Spurs – Grizzlies | NBA League Pass |
| 8:00 pm | Wizards – Timberwolves | NBA League Pass |
| 8:00 pm | Kings – Thunder | NBA League Pass |
| 9:00 pm | Nuggets – Jazz | NBA League Pass |
| 10:00 pm | Warriors – Lakers | TNT, SN |
| 10:00 pm | Clippers – Suns | NBA League Pass |
| 10:00 pm | Pelicans – Trail Blazers | NBA League Pass, NBAC |
NBA TV Schedule – Week 23
Wednesday, April 10, 2024
| Time ET | Game | TV |
| --- | --- | --- |
| 7:00 pm | Grizzlies – Cavaliers | NBA League Pass |
| 7:30 pm | Raptors – Nets | NBA League Pass, TSN |
| 7:30 pm | Mavericks – Heat | ESPN |
| 7:30 pm | Hornets – Hawks | NBA League Pass |
| 8:00 pm | Magic – Bucks | NBA League Pass |
| 8:00 pm | Spurs – Thunder | NBA League Pass |
| 10:00 pm | Timberwolves – Nuggets | ESPN, TSN |
| 10:30 pm | Suns – Clippers | NBA League Pass, NBAC |
Thursday, April 11, 2024
| Time ET | Game | TV |
| --- | --- | --- |
| 7:00 pm | Bulls – Pistons | NBA League Pass |
| 7:30 pm | Knicks – Celtics | TNT, NBAC |
| 9:00 pm | Rockets – Jazz | NBA League Pass |
| 10:00 pm | Warriors – Trail Blazers | NBA League Pass |
| 10:00 pm | Pelicans – Kings | TNT, NBAC |
Friday, April 12, 2024
| Time ET | Game | TV |
| --- | --- | --- |
| 7:00 pm | Magic – 76ers | NBA League Pass |
| 7:00 pm | Bulls – Wizards | NBA League Pass |
| 7:30 pm | Hornets – Celtics | NBA League Pass |
| 7:30 pm | Pacers – Cavaliers | NBA League Pass |
| 7:30 pm | Nets – Knicks | NBA League Pass |
| 8:00 pm | Hawks – Timberwolves | NBA League Pass |
| 8:00 pm | Bucks – Thunder | NBA League Pass |
| 8:00 pm | Nuggets – Spurs | NBA League Pass |
| 8:00 pm | Raptors – Heat | NBA League Pass, TSN |
| 8:00 pm | Lakers – Grizzlies | NBA TV (CC) |
| 8:30 pm | Pistons – Mavericks | NBA League Pass |
| 10:00 pm | Pelicans – Warriors | NBA League Pass |
| 10:00 pm | Rockets – Trail Blazers | NBA League Pass |
| 10:30 pm | Suns – Kings | NBA TV, TSN |
| 10:30 pm | Jazz – Clippers | NBA League Pass, NBAC |
Sunday, April 14, 2024
| Time ET | Game | TV |
| --- | --- | --- |
| 1:00 pm | Bucks – Magic | NBA League Pass |
| 1:00 pm | Nets – 76ers | NBA League Pass |
| 1:00 pm | Wizards – Celtics | NBA League Pass |
| 1:00 pm | Hornets – Cavaliers | NBA League Pass |
| 1:00 pm | Hawks – Pacers | NBA League Pass |
| 1:00 pm | Raptors – Heat | NBA League Pass, SN |
| 1:00 pm | Bulls – Knicks | NBA League Pass, TSN |
| 3:30 pm | Pistons – Spurs | NBA League Pass |
| 3:30 pm | Jazz – Warriors | NBA League Pass |
| 3:30 pm | Rockets – Clippers | NBA League Pass |
| 3:30 pm | Nuggets – Grizzlies | NBA League Pass |
| 3:30 pm | Trail Blazers – Kings | NBA League Pass |
| 3:30 pm | Suns – Timberwolves | NBA League Pass |
| 3:30 pm | Lakers – Pelicans | NBA League Pass, SN |
| 3:30 pm | Mavericks – Thunder | NBA League Pass, TSN |