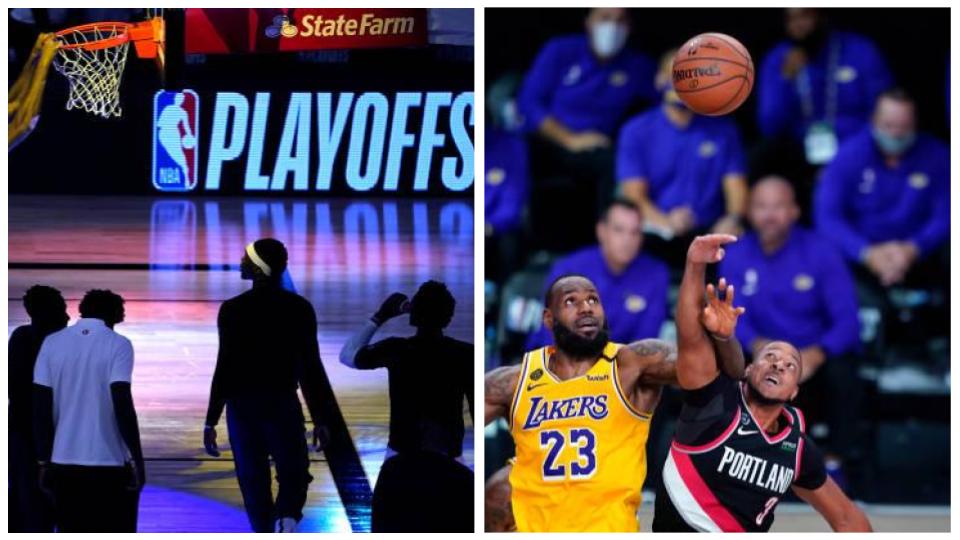 The NBA's 2020-21 regular season, which has been decreased to 72 games due to COVID-19. NBA schedule begins after a brief offseason and preseason.
The schedule will be released in two parts, with the first coming at the start of training camp. Each team will play 42 intraconference games and 30 interconference games.
The NBA TV schedule for 2021 includes a complete list of times, dates, and TV networks. ESPN, TNT, NBATV, ABC is broadcasting NBA basketball games.
Below is the complete NBA regular-season schedule, along with the current standings.
Friday, April 23
| Game | Time (ET) | TV |
| --- | --- | --- |
| Heat @ Hawks | 7:30 PM | Bally Sports SE-ATL, Bally Sports Sun |
| Celtics @ Nets | 7:30 PM | YES, NBC Sports Boston |
| Cavaliers @ Hornets | 8:00 PM | Bally Sports SE-CHA, Bally Sports Ohio |
| Clippers @ Rockets | 8:00 PM | AT&T Sportsnet – Sou, Bally Sports SoCal |
| Wizards @ Thunder | 8:00 PM | Bally Sports OK, NBC Sports Washington |
| Grizzlies @ Blazers | 10:00 PM | NBC Sports Northwest, Bally Sports SE-MEM |
| Nuggets @ Warriors | 10:00 PM | NBC Sports Bay Area |
Saturday, April 24
| | | |
| --- | --- | --- |
| TIME ET | GAME | TV |
| 1:00p | Raptors – Knicks | ESPN |
| 3:30p | 76ers – Bucks | ESPN |
| 8:30p | Lakers – Mavericks | ABC |
Sunday, April 25
| | | |
| --- | --- | --- |
| TIME ET | GAME | TV |
| 1:00p | Celtics – Hornets | ESPN |
| 3:30p | Suns – Nets | ESPN |
| 7:30p | Bucks – Hawks | NBA TV |
| 10:00p | Kings – Warriors | NBA TV |
Monday, April 26
| | | |
| --- | --- | --- |
| TIME ET | GAME | TV |
| 7:30p | Suns – Knicks | NBA TV |
| 10:00p | Mavericks – Kings | NBA TV |
Tuesday, April 27
| | | |
| --- | --- | --- |
| TIME ET | GAME | TV |
| 7:00p | Bucks – Hornets | NBA TV |
| 9:30p | Mavericks – Warriors | TNT |
Wednesday, April 28
TIME ET
GAME
TV
7:30p
Lakers – Wizards
Replaces CHI – NY
ESPN
10:00p
Clippers – Suns
ESPN
Thursday, April 29
| | | |
| --- | --- | --- |
| TIME ET | GAME | TV |
| 7:00p | Nets – Pacers | NBA TV |
Friday, April 30
| | | |
| --- | --- | --- |
| TIME ET | GAME | TV |
| 8:00p | Trail Blazers – Nets | NBA TV |
| 10:30p | Kings – Lakers | NBA TV |
NBA Playoffs 2021 2020-21 season
• May 22-July 22: 2021 NBA Playoffs
• July 8–22: 2021 NBA Finals