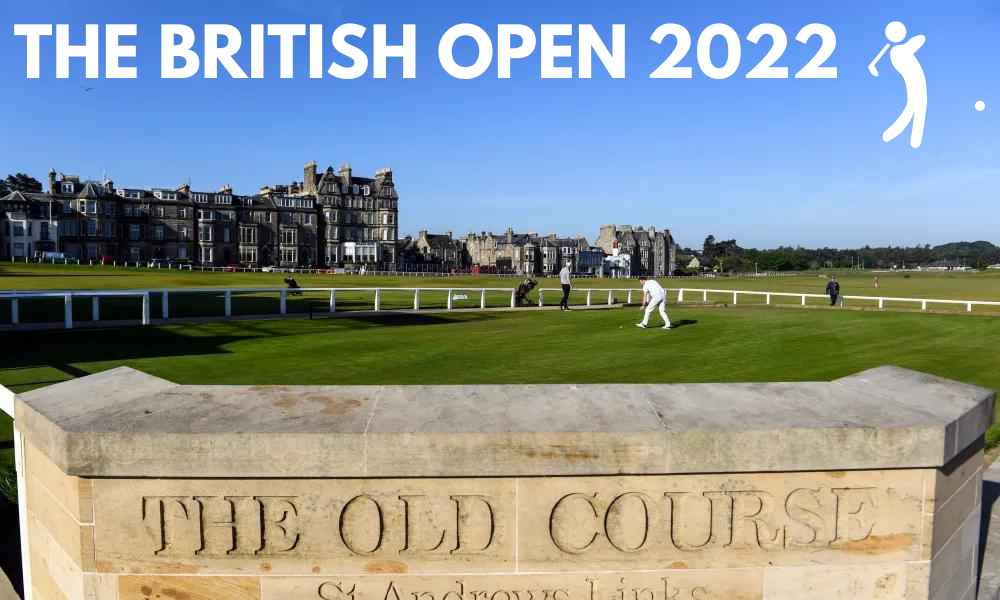 The British Open is back in action this year as it celebrates its historic 150th anniversary at the St. Andrews Old Course in Fife, Scotland, the game's original birthplace, where it has been contested since the 15th century.
The previous record for attendance at the Open Championship was achieved in 2000 when Tiger Woods won the major championship. The 150th Open Championship will break this mark with an attendance of 290,000 in St. Andrews.
Golf professionals will put up outstanding performances at the British Open as they fight for the prestigious first prize and the legendary Claret Jug trophy. Although the purse has not yet been disclosed, historical precedent predicts it will be greater than the $11.5 million awarded in 2021.
When is the British Open 2022?
From Thursday, July 14, through Sunday, July 17, 2022, participants will play in the British Open Championship. The event takes place on the Old Course in St. Andrews, Scotland. On the first two days of the tournament, play begins at 6:45 am UK Time, and on weekends, it starts at 8 am. The live telecast of the event will be on Sky Sports and NBC. Below is a full TV schedule for the championship:
British Open 2022 TV Schedule
Round/Date
TV channels
Round 1
British Open 2022
Thursday, July 14
6:45 UK time/01:45 ET
UK: Sky Sports
USA: NBC
Round 2
British Open 2022
Friday, July 15
6:45 UK time/01:45 ET
UK: Sky Sports
USA: NBC
Round 3
British Open 2022
Saturday, July 16
22:00 UK time/17:00 ET
UK: Sky Sports
USA: NBC
Round 4
British Open 2022
Sunday, July 17
22:00 UK time/17:00 ET
UK: Sky Sports
USA: NBC
How to watch the British Open 2022?
More than 12 hours of daily live coverage will be available in some countries for the Open, which will be televised worldwide.
This year's Open will be broadcast live on Sky Sports Golf for the entirety of the competition. NBC will broadcast live coverage of all the action at St. Andrews in the United States.
Daily live coverage will be offered across the Premium Tier by Peacock in addition to the live broadcasts on NBC and USA Network.
British Open 2022 Tickets
According to the tournament organizers, more than 1.3 million people applied for tickets to this year's tournament. The Open Championship's ticket balloting process is now closed, and all available seats have been claimed.
Who is the defending champion?
Collin Morikawa won the 149th Open at Royal St. Georges despite a challenge from Jordan Spieth.
After his excellent closing round at The Masters, in which he ultimately ended in second place and made an incredible comeback, bookmakers made Rory McIlroy the betting favorite to win at the Old Course.