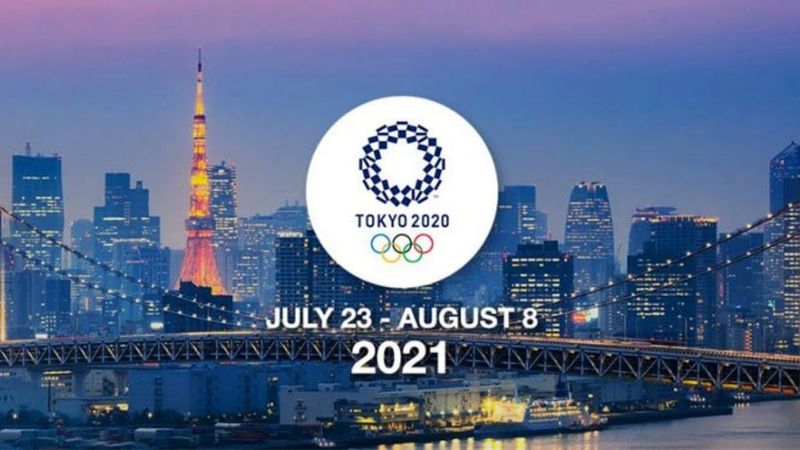 The Tokyo Olympic Games are planned for late July and early August, after a year of postponement due to the coronavirus epidemic. The Olympics schedule will include 339 events over 33 sports in total. Skateboarding, karate, sport climbing, and surfing will make their Olympic debut in Tokyo. Baseball and softball are returning to the Olympic program after being cut earlier.
Japan may not allow international fans to attend the Games because of the situation with COVID-19. Organizers may decide to hold the Games behind closed doors, leaving open the possibility that a small number of Japanese spectators might still be allowed to attend.
When is the 2021 Tokyo Summer Olympics opening ceremony?
The summer Olympics will start in Tokyo in July 23 to August 8, 2021, and are officially called the Tokyo 2020 Olympic Games. The opening ceremony will start at 8 p.m. (local time in Japan) on Friday, July 23, at Tokyo's Olympic Stadium.
How to watch the Olympic games live stream online
NBC holds exclusive rights to broadcast all Olympic Games in the United States. You may also watch the Olympics on Peacock, NBC Olympics.com, and NBC Sports. The BBC will broadcast Olympics from a virtual reality studio. BBC iPlayer will allow you to view all of BBC One and BBC Two's shows live or on-demand. Hulu Plus, Sling TV, FuboTV, and Youtube TV will also provide coverage since they all have access to NBC Universal networks.
Tokyo 2020 Olympics Schedule
Sport
Discipline
July 24 – August 8 2021
Aquatics
Swimming
July 24 (Saturday) – August 1 (Sunday)
Diving
July 25 (Sunday) – July 28 (Wednesday), July 30 (Friday) – August 7 (Saturday)
Artistic Swimming
August 2 (Monday) – August 4 (Wednesday), August 6 (Friday) – August 7 (Saturday)
Water Polo
July 24 (Saturday) – August 8 (Sunday)
Marathon Swimming
August 4 (Wednesday) – August 5 (Thursday)
Archery
July 23 (Friday) – Julyt 31 (Saturday)
Athletics
Track & Field / Marathon
July 30 (Friday) – August 8 (Sunday)
Race Walk
July 30 (Friday), August 6 (Friday) – August 7 (Saturday)
Badminton
July 24 (Saturday) – August 2 (Monday)
Baseball/Softball
Baseball
July 28 (Wednesday) – August 5 (Thursday), August 7 (Saturday)
Softball
July 21 (Wednesday) – July 22 (Tuesday), July 24 (Saturday) – July 27 (Tuesday)
Basketball
3×3 Basketball
July 24 (Saturday) – July 28 (Wednesday)
Basketball
July 25 (Sunday) – August 8 (Sunday)
Boxing
July 24 (Saturday) – August 1 (Sunday), August 3 (Tuesday) – August 8 (Sunday)
Canoe
Slalom
July 25 (Sunday) – July 30 (Friday)
Sprint
August 2 (Monday) – August 7 (Saturday)
Cycling
BMX Freestyle
July 31 (Saturday) – August 1 (Sunday)
BMX Racing
July 29 (Thursday) – July 30 (Friday)
Mountain Bike
July 26 (Monday) – July 29 (Tuesday)
Road
July 26 (Saturday) – July 25 (Sunday), July 28 (Wednesday)
Track
August 2 (Monday) – August 8 (Sunday)
Equestrian
Dressage
July 24 (Saturday) – July 25 (Sunday), July 27 (Tuesday) – July 28 (Wednesday)
Eventing
July 30 (Friday) – August 2 (Monday)
Jumping
August 3 (Tuesday) August 6 (Wednesday), August 7 (Friday) – August 7 (Saturday)
Fencing
July 24 (Saturday) – August 1 (Sunday)
Football
July 21 (Wednesday) – July 22 (Thursday), July 24 (Saturday) – July 25 (Sunday), July 27 (Tuesday) – July 28 (Wednesday), July 30 (Friday) – July 31 (Saturday), August 2 (Monday) – August 3 (Tuesday), August 5 (Thursday) – August 7 (Saturday)
Golf
July 29 (Thursday) – August 1 (Sunday), August 4 (Wednesday) – August 7 (Saturday)
Gymnastics
Artistic
July 24 (Saturday) – July 29 (Thursday), August 1 (Sunday) – August 3 (Tuesday)
Rhythmic
August 6 (Friday) – August 8 (Sunday)
Trampoline
July 30 (Friday) – July 31 (Saturday)
Handball
July 24 (Saturday) – August 8 (Sunday)
Hockey
July 24 (Saturday) – August 6 (Friday)
Judo
July 24 (Saturday) – July 31 (Saturday)
Karate
Kata, Kumite
August 5 (Thursday)- August 7 (Saturday)
Modern Pentathlon
August 5 (Thursday) – August 7 (Saturday)
Rowing
July 23 (Friday) – July 30 (Friday)
Rugby
July 26 (Monday) – July 31 (Saturday)
Sailing
July 25 (Sunday) – August 4 (Wednesday)
Shooting
Rifle and Pistol
July 24 (Saturday) – July 25 (Sunday), July 27 (Tuesday), July 29 (Thursday) – August 2 (Monday)
Shotgun
July 25 (Sunday) – July 26 (Monday), July 28 (Wednesday) – July 29 (Thursday), July 31 (Saturday)
Skateboarding
Park
August 4 (Wednesday) – August 5 (Thursday)
Street
July 25 (Sunday) – July 26 (Monday)
Sport Climbing
August 3 (Tuesday) – August 6 (Friday)
Surfing
July 25 (Sunday) – August 1 (Sunday)
Table Tennis
July 24 (Saturday) – July 30 (Friday), August 1 (Sunday) – August 6 (Friday)
Taekwondo
July 24 (Saturday) – July 27 (Tuesday)
Tennis
July 24 (Saturday) – August 1 (Sunday)
Triathlon
July 26 (Monday) – July 27 (Tuesday), July 31 (Saturday)
Volleyball
Beach Volleyball
July 24 (Saturday) – August 7 (Saturday)
Volleyball
July 24 (Saturday) – August 8 (Sunday)