On the MotoGPTM calendar, TT Assen, held annually in June, is a unique event. It is also a major athletic event in the Netherlands each year. Assen is known as "The Cathedral" of motorcycle racing because it is the only place where a round of the Motorcycle World Championship has been held every year since it started in 1949. Riders must handle this circuit's flat-out straights, rapid kinks, and slower, accurate turns. 
Do you want to live stream the 2022 Dutch MotoGP of Assen for free? Here's everything you need to know.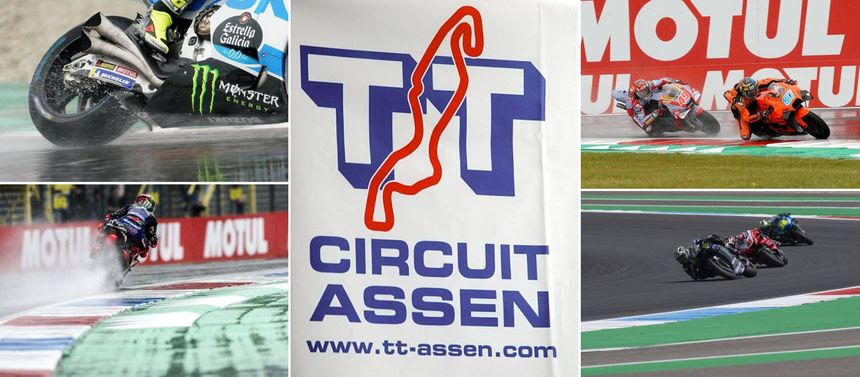 When is the Dutch MotoGP?
The Dutch MotoGP is coming up on June 26th, and this is a unique event you won't want to miss. If you're a fan of high-speed motorcycle racing, then this is the event for you. Be sure to catch all the action by tuning in to the live stream.
Dutch Grand Prix sessions schedule
Friday, June 24th, 2022
Free Practice 1: 09:55 – 10:40 CEST
Free Practice 2: 14:10 – 14:55 CEST
Saturday, June 25th, 2022
Free Practice 3: 09:55 – 10:40 CEST
Free Practice 4: 13:30 – 14:00 CEST
Qualifying: 14:10 – 14:50 CEST
Sunday, June 26th, 2022
Warm-up: 09:40 – 10:00 CEST
Race: 14:00 CET
How to watch Dutch MotoGP 2022 Live Streaming Online
If you are interested in watching the race, the broadcast and live stream information is shown here.
BT Sport has been the only broadcaster of MotoGP in the United Kingdom. BT Sport televises all championship rounds live, including practice and qualifying sessions. In addition, to live broadcasts, BT Sport also airs highlights programs for each championship round.
MotoGP is one of the most popular motorsports in the world and has a large international following. Unfortunately, not all countries have access to every race. This can be due to broadcasting restrictions or because certain races are only shown on certain channels. A VPN allows you to watch MotoGP from anywhere in the world.
UK: BT Sport 2 
USA: NBC & CNBC – full list of broadcast times here
Australia: Fox Sports, 10
Canada: beIN Sports
Africa: SuperSport
Asia: Fox Sports
Belgium: Canal +
Benelux: Eurosport
Brazil: Fox Sports
Czech Republic Slovakia: Nova Sport
France: C8
Germany: Servus TV
Greece: CosmoteTv
Indian Subcontinent: OSport
Indonesia: Trans7
Italy: Sky
Japan: G+
Japan: Hulu
Latina America: ESPN
Mexico: ESPN2
Netherlands: Ziggo Sport
Poland: Polsat Sport
Portugal: Sport TV
Russia: motorsport.tv
Spain: DAZN
Sweden: ViaSat
Switzerland: SRF
Thailand: PPTV HD